Fight All California Traffic Tickets
Get It Dismissed Or 100% Money Back
No Court Appearance Necessary
No Hidden Fees Whatsoever
Get It Done Fast & Easy / Risk Free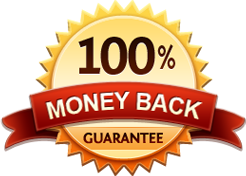 CA Cell Phone Ticket
Get It Dismissed Or 100% Money Back
No Court Appearance Necessary
No Hidden Fees Whatsoever
Get It Done Fast & Easy / Risk Free

Contact us with any questions regarding your speeding tickets red light camera tickets or any type of traffic tickets
For a quick response please send us an email to submit@2fixyourtrafficticket.com with your questions. During business hours we respond to all emails within 2 hours. If you send us an email after business hours we will still try our best to respond as quickly as possible.
Most of our business is by referral and word of mouth from satisfied clients. Therefore, we take our customer service very seriously. We are available to provide you with updates about the progress of your case for your speeding ticket, redlight camera ticket or any other type of traffic ticket that you may have and answer any questions, if requested.
If you reach us at off hours or during peak periods, please leave a message for us and we will return your call promptly. Or simply use the inquiry form to send us your questions or email us for a quick response.
Office Hours: Monday through Friday 9 am-5:30 pm
Toll Free Phone: (877) 814-7542
Toll Free Fax: (866) 853-4939
E-Mail: SUBMIT@2FIXYOURTRAFFICTICKET.COM
Mailing Address:
6520 Platt Avenue, Suite 923
West Hills, CA 91307-3218
OFFICE ADDRESS:
6700 Fallbrook Avenue, Suite 100
West Hills, CA 91307


Trial By Written Declaration as seen on