Fight All California Traffic Tickets
Get It Dismissed Or 100% Money Back
No Court Appearance Necessary
No Hidden Fees Whatsoever
Get It Done Fast & Easy / Risk Free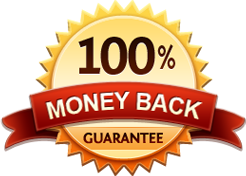 CA Cell Phone Ticket
Get It Dismissed Or 100% Money Back
No Court Appearance Necessary
No Hidden Fees Whatsoever
Get It Done Fast & Easy / Risk Free

YES, WE OFFER $99 SERVICE FEE WITH 100% MONEY BACK GUARANTEE IF YOUR TICKET IS NOT DISMISSED, see below:
We do not have any gimmicks or hidden fees such as; filing fees or documentation fees or processing fees.
WE HAVE ONE SIMPLE FLAT FEE FOR OUR SERVICE! ONLY $99
IF YOUR TICKET IS NOT DISMISSED WE WILL REFUND YOU $99
We also make it very simple for you to get the refund from us:
No hoops to jump through
No strings attached
No impossible requirements to meet
No refund forms
No follow up court trial (trial de novo) required - Other competitors require for you to do trial de novo (court trial) before they give you any refund. WE DO NOT REQUIRE TRIAL DE NOVO. WATCH OUT FOR BAIT & SWITCH WORDING IN 100% MONEY BACK GUARANTEE OFFERS BY OTHER COMPETITORS.
HERE IS ALL YOU NEED TO DO TO GET YOUR 100% REFUND:
Just send us the court decision letter (form TR-215) within 30 days of the date on the decision letter showing you were found guilty and the ticket was not dismissed in the trial by written declaration. Once we verify the information, we will issue 100% ($99) refund to you in 5 business days.
YES, IT IS THAT SIMPLE | NO FUSS | NO HASSLES | NO AGGRAVATION
IN SHORT IF YOU DON'T WIN WE DON'T WIN
Please note that opting for a rush service does not disqualify your eligibility for our money back guarantee. You will still get our 100% money back guarantee of $99.
Please note the 100% money back guarantee does not apply to the following services:
24-Hour Rush for $45 by email
48-Hour Rush for $35 by email
3 to 7 business days $25 by email
Each additional violation code $55
4% Shipping handling Bank/Transaction Fee
Upgrade fee $49 or $99, if selected
READ ABOUT SOME OTHER 100% MONEY BACK GUARANTEE OFFERS TO FIGHT TRAFFIC TICKETS ON THE INTERNET - GET THE REAL SCOOP
Here is the real scoop on the so called 100% Money Back Guarantee Offers on the Internet by some companies that claim "If your traffic ticket is not dismissed then you get 100% of your money back, so you have nothing to lose":
If you read the fine print beyond the flashy website pages, you will find out that by very clever smoke and mirror technique the truth is being concealed from you. The truth is that you are charged a fee at a high rate initially and you only get a small portion of your money back.
Furthermore, in order for you to get back that tiny percentage, you would have to meet very strict requirements within certain time limits.
If you do not follow the stringent requirements, then you are out 100% of your money. Here is an example:
Company "A" offers 100% money back guarantee
They charge $300 total
You naturally assume that if your traffic ticket is not dismissed you will get back $300 (NOT TRUE)
If you ask them, verbally they will say they will absolutely give back 100% of their Review fee
Here is the catch, in the service agreement they break up your $300 into 3 categories;
A. Documentation fee $100
B. Data collection fee $100
C. Review fee $100
Therefore, if somehow you miraculously were able to meet all their requirements and jump through all the hoops, then you would only get back $100 for the Review fee portion
By the way, the Traffic Courts in California do not have any filing fees. (absolutely zero filing fees). The only amount that you are required to post when you file your trial by written declaration is the BAIL amount, that's it. Therefore, if any company claims that there are court filing fees to file your trial by written declaration, you should see that as a red flag. To verify this fact, you can also contact the court and ask the court clerk if the court has any document filing fees.
Also, these type of companies will not show you the documents that will be filed on your behalf with the court. Basically, you sign a blank form and have them file any argument on your behalf with the court UNDER PENALTY OF PERJURY. You need to ask yourself the following two important questions:
1- Is it wise to sign a blank document without knowing what will be in the document and file it with the court under penalty of perjury?
2- Why these companies will not let you see what is being prepared on your behalf and filed with the court? Perhaps the reason is that the defense is a boiler plated one pager that you could have prepared for yourself for free.
Here is another example:
Company "B" offers 100% money back guarantee
They charge $90 total
It seems like a great deal, the service is unbelievably cheap and if you lose you get the $90 back
Here is the catch, these companies also will give you a boiler plated document that takes less than five minutes to print. All they do is to insert your basic information and the citation number in the boiler plated document. The boiler plated explanations do not get the traffic tickets dismissed. Basically, you get what you paid for.
The problems that you will have with companies as described above are:
Cheap fees result in cheap documents, and cheap documents do not get traffic tickets dismissed
Judges have seen these boiler plated documents hundreds of times before, so the chance of dismissal is extremely low
You must meet many requirements to get a single dollar back
If and when you get any money back it will not be 100% of what you paid them
These companies try to process a large number of traffic tickets and deny refunds as much as possible. Basically, it is like throwing a bunch of wet noodles against the wall to see how many will stick.
Please be careful, don't be fooled, if it is too good to be true, it most likely is. Don't be a wet noodle. For information about traffic ticket attorney guarantees click here.
When a case is reviewed by a judge in a court of law, no one can guarantee the outcome of the case. Even if you hire the best attorneys, the outcome of the case will be decided by the judge. According to the California State Bar Rules of Professional responsibility 1-400(E), the board of governors of the State Bar adopted standards as of May 27, 1989, to communications defined in rule 1-400(a) are presumed to be a violation of rule 1-400. In summary, Rule 1-400 indicates that no attorney should make any statements of guarantee as to the outcome of a case to persuade a potential client to use their service.
The real question is, who do you trust? Companies that start by confusing the customer and play games with guarantees and low rates or a company that offers you real expert service for a true flat fee at a reasonable rate like us.
Our staff have been dealing with traffic tickets and the traffic courts long before the age of the Internet and we have established a long list of clients all by referral and word of mouth for many years. Our staff will prepare your documents for your trial by written declaration. Once your documents have been completed, we will send it to you so that you have a chance to review everything prior to filing it with the court.


Trial By Written Declaration as seen on