Fight All California Traffic Tickets
Get It Dismissed Or 100% Money Back
No Court Appearance Necessary
No Hidden Fees Whatsoever
Get It Done Fast & Easy / Risk Free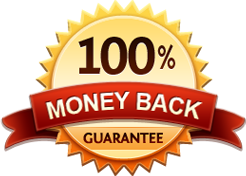 CA Cell Phone Ticket
Get It Dismissed Or 100% Money Back
No Court Appearance Necessary
No Hidden Fees Whatsoever
Get It Done Fast & Easy / Risk Free

20TH AND AVENUE L IN THE CITY OF LANCASTER
Red light camera tickets come in the mail. You open your mail and you see a notice to appear with some photographs. At first, you may think you got some kind of advertisement but soon you realize that the notice is telling you you must pay $500 for running a red light in Lancaster.  Then, first reaction is shock and then the question "is this legal?" The answer is yes it is legal in California to issue red light camera tickets and most cities and counties in the state have been issuing red light camera tickets for many years.
But do not lose hope we are here to help fight red light camera tickets at a low flat fee. All you need to do is to complete our sign up process and send us a copy of your red light camera ticket.


Here is link to find out more on how to fight red light camera ticket.


Trial By Written Declaration as seen on