Fight All California Traffic Tickets
Get It Dismissed Or 100% Money Back
No Court Appearance Necessary
No Hidden Fees Whatsoever
Get It Done Fast & Easy / Risk Free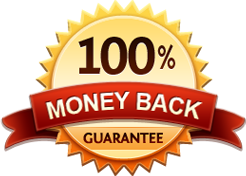 CA Cell Phone Ticket
Get It Dismissed Or 100% Money Back
No Court Appearance Necessary
No Hidden Fees Whatsoever
Get It Done Fast & Easy / Risk Free

TRIAL BY WRITTEN DECLARATION - TO FIGHT RED LIGHT CAMERA TICKETS AT CALIFORNIA OAK IN THE CITY OF BAKERSFIELD
We can prepare your trial by written declaration documents for you to fight your red light camera ticket at California Oak intersection in Bakersfield for violation of California vehicle code section 21453 issued by the red light camera enforcement system.
Fighting a red light camera ticket does not have to be a painful experience. You can contest a red light camera ticket at the intersection of California oak using trial by written declaration. This process of contesting traffic tickets does not require for the defendant to go to court. The trial is a written trial and it is all done by mail. Basically, the defendant will write a defense statement and send it to the court with the bail amount. The court cashes the check and schedules the case to be reviewed by a judge. Once the judge has reviewed the statement he/she will issue a verdict and mails it to the defendant. If the verdict is not guilty the ticket is dismissed and the bail amount is refunded back to the defendant within 30 days. Click the highlighted link for more detailed information about trial by written declaration.


This gives us as much time as possible to prepare a winning document for your red light camera ticket.


Trial By Written Declaration as seen on