Fight All California Traffic Tickets
Get It Dismissed Or 100% Money Back
No Court Appearance Necessary
No Hidden Fees Whatsoever
Get It Done Fast & Easy / Risk Free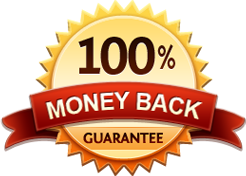 CA Cell Phone Ticket
Get It Dismissed Or 100% Money Back
No Court Appearance Necessary
No Hidden Fees Whatsoever
Get It Done Fast & Easy / Risk Free

CITY OF LOS ANGELES CONTROLLER ISSUES A REPORT ON THE CITY OF LOS ANGELES' RED LIGHT CAMERA PROGRAM



September 29th, 2010
CITY OF LOS ANGELES CONTROLLER RELEASES AUDIT OF CITY'S PHOTO RED LIGHT CAMERA PROGRAM
Red Light Cameras meant to reduce accidents at high accident locations have not been placed at most dangerous intersections
(LOS ANGELES) – Continuing her efforts to improve public safety in the City of Los Angeles, City Controller Wendy Greuel was joined by LAPD Chief Charlie Beck and City Council member Dennis Zine to release the results of an audit regarding the effectiveness of the City's Red Light Camera Enforcement Program. The City currently has 32 red light cameras installed at various intersections in the City of Los Angeles. These red light cameras were installed to reduce traffic accidents caused by red light violators who run red lights.
However, the audit determined that the red light cameras were not installed at the City's most dangerous 32 intersections. There were numerous reasons for this, including weak infrastructure at some locations, not conducting analyses required for State (CALTRANS) controlled-intersections and placing at least one red light camera in each of the Council Districts.
"If public safety is the number one priority of the Photo Red Light Program, then the most dangerous intersections should be selected, period," said City Controller Greuel. "Regardless of the reasons, the cameras are only effective if they're placed at the most dangerous intersections. If we don't use them effectively we're putting Angelinos lives in danger."
For example, 2 intersections that were not selected for cameras had a combined 24 accidents and 2 fatalities from 2003-2005. These two intersections were: 1-La Brea Avenue and 6th Street 2- Hayvenhurst Street and Nordhoff Avenue. However, the intersection of Whittier Boulevard and Lorena Street was selected, despite that fact that there were only 2 accidents and no fatalities over the same period of time.
The Controller's audit found that the red light camera enforcement program was not able to document a measurable increase in reducing red light related accidents.


Trial By Written Declaration as seen on