Fight All California Traffic Tickets
Get It Dismissed Or 100% Money Back
No Court Appearance Necessary
No Hidden Fees Whatsoever
Get It Done Fast & Easy / Risk Free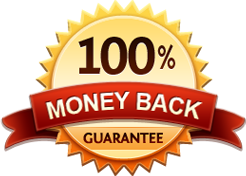 CA Cell Phone Ticket
Get It Dismissed Or 100% Money Back
No Court Appearance Necessary
No Hidden Fees Whatsoever
Get It Done Fast & Easy / Risk Free

FIGHT RED LIGHT CAMERA TICKETS
COVINA
Be careful, there are red light cameras in Covina. If you reside or visit Covina you should be aware of the Covina red light photo enforcement system at many intersections within the City.

The price of a red light camera ticket is approximately $500. The $500 fine of red light camera ticket does not include any increases to the insurance premiums that may result from getting red light camera tickets Covina.
If you have a red light camera ticket in Covina at any of the red light photo enforced intersections, as shown below, click on the highlighted link to go to the specific Covina red light photo enforced intersection for more information:
Covina - Arrow Highway and Glendora
Covina - Badillo and Grand
Covina - Badillo and Grand Ave.
Covina - Barranca and Rowland
Covina - Cypress and Azusa
Covina - Cypress and Hollenbeck
Covina - Grand and Badallo
Covina - Grand ave and Badillo street
Covina - N Grand Ave and E Badillo St.
Our staff can help prepare your trial by written declaration documents to help you fight Covina red light camera tickets. All you need to do is to sign up for our flat fee service and fax a copy of your Covina red light camera ticket to our toll free fax number. We will take it from there.


Trial By Written Declaration as seen on