Fight All California Traffic Tickets
Get It Dismissed Or 100% Money Back
No Court Appearance Necessary
No Hidden Fees Whatsoever
Get It Done Fast & Easy / Risk Free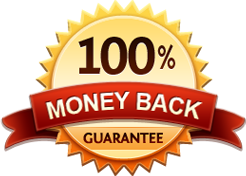 CA Cell Phone Ticket
Get It Dismissed Or 100% Money Back
No Court Appearance Necessary
No Hidden Fees Whatsoever
Get It Done Fast & Easy / Risk Free

FIGHT RED LIGHT CAMERA TICKETS
MODESTO

Red light camera tickets Modesto can be extremely expensive. The average cost of a red light camera ticket is almost $500. If you have recently received a red light camera ticket in Modesto it is important to know your options. There are many flaws and technical deficiencies in red light camera ticket operations throughout the State of California. Many times these tickets are issued incorrectly or unjustly and being aware of your particular situation can end up saving you hundreds of dollars.
Red light camera tickets Modesto will result in a large fine, court fees, and potentially a point on your driving record. While traffic school may be an option for some people, it is not available to everyone and it still results in you paying the full price of the red light camera ticket. Another option that people are more commonly turning to these days is a method of defense known as Trial by Written Declaration. By using a Trial by Written Declaration method in Modesto, you can effectively fight your red light camera ticket without ever actually going to court. However you will need to make sure that your defense is both technically and factually correct. Our traffic experts have extensive knowledge of the deficiencies in the red light camera ticket operation in Modesto. They can provide you with a written defense that will be mailed to the court that includes the same thorough key points that an attorney can provide for a small fraction of the cost.
If you have a red light camera ticket in Modesto at any of the red light photo enforced intersections, as shown below, click on the highlighted link to go to the specific Modesto red light photo enforced intersection for more information:
Modesto Briggsmore and Oakdale Road
Modesto Briggsmore and Prescott
Modesto Standiford and Sisk
Modesto Standiford and Tully
Our staff can help prepare your trial by written declaration documents to help you fight Modesto red light camera tickets. All you need to do is to sign up for our flat fee service and fax a copy of your Modesto red light camera ticket to our toll free fax number. We will take it from there.


Trial By Written Declaration as seen on