Fight All California Traffic Tickets
Get It Dismissed Or 100% Money Back
No Court Appearance Necessary
No Hidden Fees Whatsoever
Get It Done Fast & Easy / Risk Free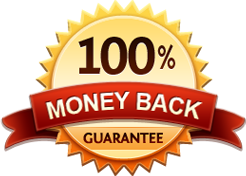 CA Cell Phone Ticket
Get It Dismissed Or 100% Money Back
No Court Appearance Necessary
No Hidden Fees Whatsoever
Get It Done Fast & Easy / Risk Free

Is it cost effective to get a speeding Ticket Lawyer in Artesia California to fight a speeding ticket?
You need to look at the cost effectiveness of hiring a traffic ticket lawyer before you sign any documents to retain an attorney. You can look at the attorney costs on our website and compare that to the cost of the ticket fine and any potential increase your auto liability premium.
We are sure once you look into the cost then you would want to fight a speeding using a Trial by Written Declaration. Most people have not even heard of a trial by declaration and they do not know how easy it is to contest a speeding ticket using a trial by declaration. We have a team of highly trained speeding ticket staff who can prepare your trial by written declaration documents for you based on information provided to us by you about your specific speeding ticket. In addition to contesting a speeding ticket we can also help you contest a red-light camera ticket or contest any other type of a traffic citation.
How do I do a trial by declaration without a traffic attorney in Artesia California?
For starters there are a lot of free information on our website to help people do their own trial by written declaration. If you can do it on your own then you save the fee that you would pay us to prepare your documents for a speeding ticket.


Trial By Written Declaration as seen on