Fight All California Traffic Tickets
Get It Dismissed Or 100% Money Back
No Court Appearance Necessary
No Hidden Fees Whatsoever
Get It Done Fast & Easy / Risk Free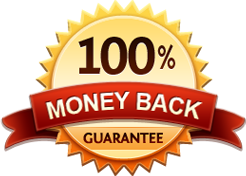 CA Cell Phone Ticket
Get It Dismissed Or 100% Money Back
No Court Appearance Necessary
No Hidden Fees Whatsoever
Get It Done Fast & Easy / Risk Free

Do traffic ticket lawyers in Atascadero California guarantee to dismiss a traffic ticket?
No. An ethical attorney would never guarantee any type of an outcome when going to court including in traffic ticket cases. You can read more on guarantees offered by traffic ticket attorneys. In addition, one must look at the cost effectiveness to hire a traffic ticket lawyer first before making any decision. A part of the decision making process should include looking at the cost of the ticket fine.
Once you have gone through this exercise and determined the actual costs associated with using an attorney for a speeding ticket you will most likely conclude that another strategy is needed. One such strategy to fight a traffic ticket is Trial by Written Declaration in California.
To create an effective defense using the trial by declaration in California you can get help from our traffic ticket staff who can do the entire process for you. All you do is to sign up for our service and send us a copy of your traffic ticket. Let us work on your case. Once your documents are ready we will send them to you. Then you just sign and send the documents to the court. That's all!!!
Look at various ways we contest a speeding ticket or a red-light camera ticket or any other traffic citation.


Trial By Written Declaration as seen on