Fight All California Traffic Tickets
Get It Dismissed Or 100% Money Back
No Court Appearance Necessary
No Hidden Fees Whatsoever
Get It Done Fast & Easy / Risk Free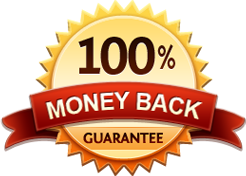 CA Cell Phone Ticket
Get It Dismissed Or 100% Money Back
No Court Appearance Necessary
No Hidden Fees Whatsoever
Get It Done Fast & Easy / Risk Free

Why is it hard to find a good Traffic Ticket Lawyer in Atherton California?
Most attorneys do not engage in defending traffic tickets. That is why it is hard to find a competent attorney who also practices traffic law.  Traffic law is not very lucrative. As a result, it does not attract the cream of the crop attorneys. In addition to that, the attorneys who practice traffic law in order to make an income they must handle a large number of cases. So, these attorneys are stretched thin. In some cases attorneys show up in court without knowing any details about the case or they have not even met their client.
If you get an attorney who may be more into their practice then in all likelihood you are going to pay a lot more in terms of attorneys fees. Once you get to the higher fees then hiring a traffic attorney becomes not cost effective. You should look at the cost effectiveness of hiring a traffic ticket lawyer before hiring one. To assist you in the process of evaluating this option look at the cost of the ticket fine and the increase in the auto insurance rates.
We offer an alternative to contest a traffic ticket using Trial by Written Declaration with help from our traffic ticket staff . Our experts can help you with speeding ticket or a red-light camera ticket or any other traffic citations.


Trial By Written Declaration as seen on