Fight All California Traffic Tickets
Get It Dismissed Or 100% Money Back
No Court Appearance Necessary
No Hidden Fees Whatsoever
Get It Done Fast & Easy / Risk Free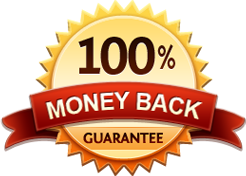 CA Cell Phone Ticket
Get It Dismissed Or 100% Money Back
No Court Appearance Necessary
No Hidden Fees Whatsoever
Get It Done Fast & Easy / Risk Free

Traffic School in Arcata
If you have decided to attend on line traffic school in Arcata you should; First contact the Humboldt traffic court clerk to see if meet the traffic school eligibility requirements
In general, the eligibility requirements are as follows:
The Citation must be for a moving violation for an infraction
You must have had a valid driver's license on the date of the citation
You must contact the court prior to the due date on the ticket
For a prior ticket, you did not attend traffic school in the past 18 months
If you meet these eligibility requirements contact the court either on line or by phone or in person to request traffic school. Then, sign up and complete our online traffic school in Arcata to keep the DMV point from your driving record. This will keep your automobile insurance rate from going up. In addition to meeting the eligibility requirements the Humboldt traffic court clerk will ask you to pay the full traffic ticket fine for the violation and the court fee ($50 to $60). Once you do that you are ready to sign up for our online traffic school.
Should I fight the traffic ticket or just pay and go to traffic school in Arcata?
If you fight your ticket and beat the traffic ticket you will not pay the fine. In Humboldt traffic court you may contest a traffic ticket with trial by written declaration.  This is the service we offer to our clients by fighting traffic tickets with a trial by written declaration. We can help you fight your ticket just like we have helped thousands of people successfully fight and beat their traffic tickets. If you decide to fight your traffic ticket instead of attending our traffic school you need to sign up for that service. A trial by written declaration does not require for you to appear in court to contest your traffic ticket. Let us help you keep your DMV record clean.


Trial By Written Declaration as seen on