Fight All California Traffic Tickets
Get It Dismissed Or 100% Money Back
No Court Appearance Necessary
No Hidden Fees Whatsoever
Get It Done Fast & Easy / Risk Free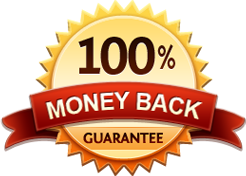 CA Cell Phone Ticket
Get It Dismissed Or 100% Money Back
No Court Appearance Necessary
No Hidden Fees Whatsoever
Get It Done Fast & Easy / Risk Free
$99 Flat Fee Fight Your Ticket!
Easy Sign Up
No Fines | No Points | No Problem
FIGHT YOUR TICKET WITH 100% MONEY BACK Guarantee
Have you decided to contest a California traffic ticket for a traffic infraction such as; a speeding ticket, red light camera ticket, or any other type of traffic ticket? Have you decided to contest your traffic ticket with a Trial by Written Declaration which does not require for you to appear in court? If you answered YES to both questions, we can help you.
We do all the work for you so you do not have to waste any time preparing any documents and IF YOUR TICKET IS NOT DISMISSED WE WILL GIVE YOU A 100% REFUND, see details. We have helped thousands of people fight their traffic tickets without having our clients make a single court appearance.
We have created a simple and secure on-line sign up process that would take you less than 10 minutes to complete. Then, e-mail a legible copy of your California traffic ticket to us. We will take it from there. We will start preparing your documents immediately. Most importantly, prior to filing the trial by written declaration documents with the traffic court, you will have a chance to review the documents to see exactly what is filed with the court.
Our traffic ticket staff have been helping people contest traffic tickets in California for years. Take advantage of our 100% money back guarantee offer to fight speeding ticket, red light ticket or to fight any type of infraction traffic ticket RISK FREE. We offer a highly professional service with an excellent track record for client satisfaction.
If you have decided to fight your traffic ticket with a trial by written declaration, then do it with professional help to increase the chances of dismissing the ticket. Keep in mind, if your traffic ticket is not dismissed in traffic court, you will be required to pay the traffic fine and your insurance premiums could increase as much as 20% to 30% for the next 3 to 5 years. The economic cost of a DMV point on your record could add up to over $1000. Beat traffic tickets in California—let our experts save you the time and money.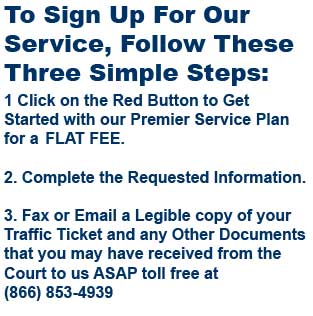 Why Should You Use 2fixyourtrafficticket To Fight A California Driving Ticket?
Better Business Bureau has rated us as an "A+" rated accredited company.
McAfee Secure and Symantec are the most reliable website security companies and both have verified our business identity and security. Just click on the logos on this page to see our verified business standing and security by these companies.
We use secure online banking for all transactions processed on this website. Therefore, you are guaranteed a secure online transaction on this website. Please note that our pages are all encrypted (https) to provide our visitors the most secure online environment.
The Client Testimonials posted on this website are authenticated by a 3rd party company to verify that these testimonials were given by real people. Please Click Here to read some of our authenticated client remarks from our testimonials page!
Fight your traffic ticket with 100% Money Back Guarantee
Office Address:
6700 Fallbrook Avenue, Suite 100
West Hills, CA 91307

Office Hours:
Monday through Friday 9 am-5:30 pm
E-Mail: SUBMIT@2FIXYOURTRAFFICTICKET.COM


Trial By Written Declaration as seen on