Fight All California Traffic Tickets
Get It Dismissed Or 100% Money Back
No Court Appearance Necessary
No Hidden Fees Whatsoever
Get It Done Fast & Easy / Risk Free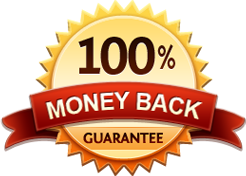 CA Cell Phone Ticket
Get It Dismissed Or 100% Money Back
No Court Appearance Necessary
No Hidden Fees Whatsoever
Get It Done Fast & Easy / Risk Free

Please note all these testimonials are real and submitted to us by real clients. To prove the authenticity of our testimonials, we have a third party company authenticate each testimonial. Please click on the green check mark at the bottom of each testimonial to see the certificate of authenticity.

Eileen V. Dear Karen, OMG!!! I can't believe it - my Red Light CAMERA Ticket was dismissed, and today I got the refund check for $490, which is 100% of the price of that ticket! Wow!
I had just about given up (the court takes their time getting back to you, once the papers are mailed)... and every time I looked at the original citation-by-mail, with the photos and details, I became even more convinced that I was a complete fool to believe ANY strategy would work. I completely underestimated you guys!
This ticket was in Culver City, which has the reputation of being the IMPOSSIBLE camera ticket to fight and win.
I deeply appreciate your professionalism, Karen, including the phone call and help you provided to secure me a time extension for filing. You were so helpful and reassuring. My boyfriend was convinced this was a scam - he told me he had "thoroughly researched all those sites" and when I told him about the money-back guarantee, he said, "Yeah - good luck getting your money back from them when you lose!"
Well, I didn't lose! And based on the conduct of you and your company every step of the way, I felt absolutely confident the refund would have been honored, had the ticket not been dismissed.
I believe the red light camera tickets are an unfair and unconstitutional scourge that needs to be brought to an end. You guys are definitely fighting the good fight, and provide an incredible service. I wish you every success.
Thank you again for making my day!
Sincerely,
Eileen
P.S. Please feel free to use any or all of this letter as a testimonial on your website - but kindly omit my last name. If you need two names, you can use Eileen V. And thanks again, you are the best!

William I just wanted to say thank you so much for the professional service and well thought out defense of my traffic ticket. I was duly impressed when I received my packet to submit to the court and imagine the court thought so too as they ruled in my favor and will be refunding my bail. I am professional driver and cannot afford to have points against my record. If any of my family or friends ever needs assistance fighting a traffic ticket your company will be the 1st name out of my mouth. Thanks so much, William.

Eric C. - Garden Grove, CA I wanted to thank you for a great job well done! My case was dismissed today for speeding over 80 mph along FW 22. I was pleased to received the confirmation letter from Superior Court that my case was dismissed you guys are awesome. I was a little apprehensive to try on what you can offer but I'm glad that I did... it worked. I will definitely recommend you to all my friends. Thank you, thank you, thank you!!

Barbara B. - Laguna Hills, CAI just finished reading the TBD that was put together for me and--you can put this on your website as a quote from a satisfied customer--but WOW that was awe-some! (After reading it, I swear, I actually jumped up & down 'cause I know it's a winner! :) happy ) I am totally blown away right now at the thoroughness, comprehensive data and research, and the reasons given in the document for dismissing my speeding ticket. Even if I don't win--which I actually think I will now after seeing what was prepared--using "Fix Your Traffic Ticket" was 100% worth every single cent! I don't know if you know who was assigned this TBD to write for me, Karen, but if you had time I would love it if you could
let them know what a good job they did, how impressed I am, and how thankful I am that someone like him/her exists that knows the ins and outs of CA traffic laws so that hidden cops on motorcycles don't always get their 'man'! :) Again, thanks to infinity! Sincerely,Barbara.
Erik W. - Ontario, CAI received the letter from the Riverside County Court today with the outcome of that 10mph over ticket that the CHP bike cop gave me. NOT GUILTY! Case dismissed :) You are great, really I am impressed with your skills. I am truly a believer that you are awesome! Now I have that camera ticket to deal with, I'm not looking forward to that one. I'm getting an extension on the due date this week then as soon as I get the money I'll get you paidso we can get the ball rolling on that ticket. Thanks again. Erik

William H. - Redlands, CA I just wanted to say thank you so much for the professional service and well thought out defense of my traffic ticket. I was duly impressed when I received my packet to submit to the court and imagine the court thought so too as they ruled in my favor and will be refunding my bail. I am professional driver and cannot afford to have points against my record. If any of my family or friends ever needs assistance fighting a traffic ticket your company will be the 1st name out of my mouth. Thanks
so much, William
Tamila J. - Fremont, CAWords can't express how I feel right now. I'm speechless!!!! Karen did such a excellent job with my case (Red light Camera Ticket). Thank you so much Karen. I opened the letter to find Not Guilty and my heart almost dropped. I will be refunded my money back. I had so much faith that I even though I didn't know the result to my 1st case. I still went along and had Karen work on my 2nd case (Speeding ticket). I just submitted that case so it will be awhile before I hear back. But OMG I recommended this place to everyone without knowing if I was going to win or not. And now my words have proving me right. I'm so excited. I have to tell everyone I come into contact with. Lol, I know two people who just got speeding tickets and now what to use this service!!! Karen, you saved me a point on my driving record and basically almost $300 dollars.

Kelly L. - Mahtomedi, MNHi Karen, I thought you would want to know that I received a notice from the L.A. Superior Court today dismissing Vaughn's ticket! Thank you so much for your help. It was great working with you and I am very relieved to have that ticket taken care of. I am still waiting to hear on his other ticket. I will let you know when I hear something on that. Once again, thanks for all your help. I would highly recommend you to anyone who needs this service. You were great to work with and made everything very easy. Sincerely, Kelly Leuzinger

Mason S. - Cupertino, CAI just received a letter confirming that my traffic ticket has been dismissed and my refund will be sent to me! Thank you so much for offering this service. I was doubtful when I first stumbled upon your service, but after I read all the testimonials as well as all the positive comments on the Better Business Bureau website I thought I should give it a try. I thought my case was indefensible, an officer paced my car and gave me a ticket for speeding 79 in a 65. When I was pulled over he berated me for reckless driving and bullying cars off the road. I was very confused since I was not driving aggressively at all. What had happened was that I started to change lanes and a car sped up and closed the gap I was moving into, so I pulled back into my lane. Well, the kind folks at 2fixyourtrafficticket.com were very helpful in answering my questions, and quickly turned around all the documents I needed to form a solid case. Thanks, Mason from Cupertino, CA

Nancy B. - Redwood City, CAI am so pleased, surprised and amazed. I just received letter and my ticket was dismissed. It was my opinion that your service was a complete gamble but I am so happy that I took that chance. Thank you SO MUCH!!

Cynthia I - Citrus Heights, CAThanks Karen, This is so professionally done! I just got home from visiting family in midwest and received the documents yesterday. I am going to tell everyone I know about you all even though I don't have the outcome of my case yet...at least I have a chance! Thanks again, Cynthia

Dr. Garo K. - Glendale, CADear Karen, We are so pleased to let you know that Dr.Garo K....... was found NOT guilty on both speeding citations that you worked on. We thank you very much, you did a great job and we will refer you to our friends and family members if they get traffic tickets.Thank you again and have a great summer. Best regards, Sonia and Garo

Israel R. - Ontario, CAI just wanted to thank you and let you know that my citation was dismissed in court today. This means so much to me as I could not afford the points on my record. You guys did a great job for me when I had no hope. I know it is not easy to get a 100+ mphticket dismissed but you guys did it. I will recommend you to everyone I know. Thank you so much.

Jerry= R. - La Jolla, CAHello Karen, I wanted to share with= you that your preparation resulted in a victory for me to have my= red light camera ticket dismissed. I want to thank you and your team= for your great work. I could not be more pleased.

Peter R.. - San Anselmo, CAWhen I received a speeding ticket for going 51 mph in a 35 mph zone, I thought I would just have to pay the ticket and suffer points on my record. Then I started looking online for support. I did not want to spend my own time trying to build my case, as I really had no idea how to do that. 2fixyourtrafficticket.com seemed like the perfect way to pursue it. Even though I did not think I could beat the ticket, I felt I needed to at least try. Karen was incredibly helpful and made my part simple and straightforward. She took her time with me and answered all my questions graciously. They did all the legal work and when I received my defense from them in the mail, I was incredibly impressed with their thoroughness and their knowledge of how to poke holes in the state's case. All I had to do was sign what they sent me and send it in. And my case was dismissed with almost no effort on my part. By spending $150, I saved the $391 cost of the ticket plus my driving record is unblemished. I highly recommend them to anyone who wants a skillful defense team to do all the work for them. Sincerely, Peter

Benjamin H. - Marina, CA2fixyourtrafficticket.com did the job that they were supposed to do, they got my 98 mph ticket dismissed,,,I would recommend this service to anybody. I was shocked when I got the letter today in the mail saying I am getting a refund and a not guilty verdict...I felt so good hearing the good news especially from the court system.

George C. - Napa, CAI received your package and I have delivered it today to the Court in person. I would like to commend for your work. In this day and age of flashy Internet sites with no substance behind them, it is refreshing to find a professional business like yours. I did my homework (websites and yellow pages) before deciding to give you my case. I am glad I did because the paperwork you prepared was extremely well organized and thorough. Getting to see what you prepared before having it sent to the Judge gave me the reassurance I was in control of what was being said on my behalf. The icing on the cake is that your fees are as competitive as the quality of your work. I will certainly be using your services again if I get another traffic ticket in an area you cover. You are welcome to use this message, or part of it, as an unsolicited testimonial. Best Regards!!!!
Ruby M. - Dublin, CAI just wanted to thank you for promptly supporting me through a traffic violation that I had not committed and was unaware of till I was pulled aside. Women feel intimidated in such situations and know best not to speak up. Your staff with their professional and timely support became that voice that I so needed to establish my right and see me through a difficult time. Thank you for getting my speeding citation dismissed.I would recommend your service to all my friends.

Don B. - Apple Valley, CAHi, Don B.here. I just got my information back from the Courthouse today. My red light ticket has been dismissed...! I must admit I had my doubts about your service when I first signed up. I didn't know if I was falling for a scam or not, but I rolled the dice and won..! Thank you for the successful service you provided for me. I wouldn't hesitate to recommend your company. Wanted you to know we were successful, and you have a satisfied customer..... Don Bunnell.....

Pamela D. - San Francisco, CAI've gotten the document and will submit it per your instructions. I think it is of very high quality, and I am appreciative of your help with my red light camera ticket. Thank you.
Margaret T. - Fremont, CAI just wanted to let you know that the court received the documents today through FEDEX, and for your kind assistance you have done for me, and whatev endless work you have done. I shall let you know once the decision comes out. My Warm Regards to you! Sincerely Yours, Margaret

Mike H. - Riverside, CAI have received the decision for Traffic Citation - NOT GUILTY. Thank you very much for your help on fighting the ticket. Will recommend to all my friends. Best regards.
Steve M. - Jamul, CAWhat a great package you did. Thank you. Do you also handle cell phone tickets?
Ann M. - San Jose, CAI called the Superior Court and was told that the only reason they would send a refund check is if the case's been dismissed. I was so happy to hear the news. I do want to take this opportunity to thank you for your service. To be honest, I was very skeptical in the beginning. I am happy that I decided to give it a try. I appreciate your professionalism in always replying to my e-mails on time and patiently answering all my questions. I would definitely tell my friends about your service. Thank you very much, Ann

Zhongmin L. - Fremont, CAThank you very much. That is professional work for my U-turn ticket. Thank you.
Kahn R. Lake Forest, CAMy red light camera ticket in Orange County was dismissed. Thanks for all your work.
Trong W. - San Gabriel, CAI appreciated your way to handle my stop sign citation that was dismissed. Thank you
Mike T. - Huntington Beach, CAI just went on the OC traffic court web site and delightfully discovered that the camera ticket on 1/02/09 was dismissed. Thank you.
Carolyn P. - Carson, CAHi, just wanted you to know that I was recently notified that the speeding traffic citation you help me on was decided on and the case was decided on my favor NOT GUILTY!!!!!!!!!!!! Thanks for your help THANKS, THANKS, THANKS!!!!!!!!!!!!!!!!!!!! CAROLYN

Laura P. - San Fransisco, CAWoo hoo! I just received notice today that I have been found to be "not guilty" for carpool ticketand I am getting the $396 in bail money back! Thank you so much!
Ann I. - Woodland Hills, CAI used 2fixyourtrafficticket.com for a traffic ticket resulting from turning left while the light was still yellow. It turned out that a police officer was right behind me and he gave me a cited me for a red light ticket. I really felt I was in the right and decided to fight the traffic citation. I went ahead and paid the traffic citation amount and obtained a traffic court trial date. Then, I found 2fixyourtrafficticket.com on the Internet. I went ahead and had them help me with the necessary documentation to fight my red light ticket. I showed up for the trial. Before the trial, I was instructed to meet with the officer to see his evidence and show him mine. After the officer saw my documents, he told me that he had seen enough and he was going to ask the judge to dismiss the ticket. So when our turn came up the officer and I were called up and the officer told the judge that in the name of justice he would ask the court to dismiss the traffic citation. I did not even have to say anything. About three weeks later I received a refund check from the traffic court for the fine that I had previously paid. I would definitely recommend 2fixyourtrafficticket.com to anyone who has a traffic ticket. They are very professional. Thanks

John T. - Victorville, CAYou guys are amazing it was a breeze I spent all of 30 minutes followed your steps and my traffic ticket was dismissed. Thank you. Thank you. Thank you.
Curt F. - Los Angeles, CAWOW! I just got a letter in the mail today with correspondence from the Superior Court to find a letter stating that my case was dismissed and I'm getting a refund (of $436!!!). When I went through that intersection and saw all those flashes, there was so much going through my head. It was actually really draining for the next few days thinking about how much it was going to be and what the ramifications would really be. Well, thankfully I found your site and decided to just go with it. Not only did I get EXACTLY what I needed (who knew there were so many rules THEY have to play by) the service and the speed at which I got it was incredible. I'm very thankful for your service and have already recommended you to others... THANKS!

Lora S. - Burbank, CAThank you so much for all your help. I just could not afford the additional car insurance cost for my son. I am going to recommend you to anyone that gets a traffic ticket.
Travis G. - Malibu, CA I have never been more proud of myself. When the judge said ticket dismissed....wow What a feeling. Thanks guys you all rock.
Nellie or Gene R. - Hayward, CAMy wife had gotten two travel violations, and apparently they issued tickets for people coming off the highway, and people were trying to make sense of the traffic signs, and the amount of distance on the street it was improper for a driver just coming off of the highway to be able to make a choice about being confused and to do it safely. Instead of fixing the problem they found a new way to generate revenue by paying a police officer to repeatly write tickets to disorientate motorists. After hearing about what happened I determined that it was similarly to a traffic trap, and so my wife was very concerned about going to court to fight it alone or the experience itself because we both are senior citizens. I knew she was a very good safe driver so I am no stranger to the internet I tired to find help at the calling to 2fixyourtrafficticket.com. I felt that they could do the job of getting the traffic violation dismissed we provided the information on the form. They sent back us to extremely detailed documents with excellent descriptions of the road and signs with excellent photographs of the intersection showing quite graphically that violation were not proper people should not be issued violation citations Caused by poor city and county traffic control and sign placement the material provided to us was very professional and complete and it did the job both traffic violations were dismissed and the bail money of almost $500 was refunded. We are insured with a very highly rated insurance company for over 40 years and both of us have a clean driving record and it would have been penalized if the violations were not dismissed. We would have been penalized for the next 3 years by the insurance company. So it would have costed us $500 bail plus probably $1,000 - $1500 additional surcharge because of the violations. So even though she was not guilty it would have cost $2,000 if we did not get the excellent help of 2fixyourtrafficticket.com. I recommend them highly and I have already told my friend about them and will continue to do so.

Sam D. - Pasadena, CAI almost decided to admit guilt and go to traffic school. But I am glad that I did not and I found your website and got your help. Just like you said. After I sent the written trial forms to the traffic court my traffic ticket was dismissed. Thanks


Trial By Written Declaration as seen on