Fight All California Traffic Tickets
Get It Dismissed Or 100% Money Back
No Court Appearance Necessary
No Hidden Fees Whatsoever
Get It Done Fast & Easy / Risk Free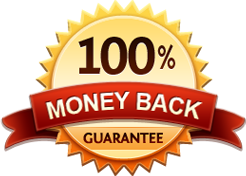 CA Cell Phone Ticket
Get It Dismissed Or 100% Money Back
No Court Appearance Necessary
No Hidden Fees Whatsoever
Get It Done Fast & Easy / Risk Free

FREQUENTLY ASKED QUESTIONS ABOUT HOW TO BEAT TRAFFIC TICKETS IN COURT & FIGHT SPEEDING TICKETS RED LIGHT CAMERA TICKETS OR ANY OTHER TYPE OF TRAFFIC TICKETS
1- Why should I trust your website to fight traffic tickets?
We are an "A" RATED & Accredited Business in excellent standing with Better Business Bureau (BBB) accreditation, please click on the BBB Seal on this page.
We are a Authorize.net Verified Merchant. All transactions through this website are processed by Authorize.net secure online banking. When you use your credit card on this site, you are guaranteed a secure transaction.
Our business identity and website security have been verified by McAfee and Symantec, the most reliable website security companies. Please click on the relevant seals on this page to check our security certifications.
Read our authenticated Client Testimonials from satisfied clients. These testimonials have been authenticated by a third party. Click on the green check mark.

2- I am leery of using an Internet company, how do I know that you will deliver?
The Internet is just another avenue for us to reach clients and help people to fight traffic tickets who would not have the advantage of our traffic ticket service. Our traffic ticket staff know how to prepare the documents to fight speeding tickets, red light camera tickets or any other type of traffic tickets in California traffic courts. Most of our business is by referral and word of mouth from satisfied clients. Therefore, we take our customer service very seriously. Please read our authenticated client testimonials by clicking on the green check mark.

3- If I fight traffic tickets such as speeding tickets or red light camera tickets in California, what are the chances that my traffic ticket would be dismissed?
There are many factors that will determine the chances for getting a traffic ticket dismissed. Each and every traffic ticket is unique. The type of violation, the location, how the evidence was collected will all impact the outcome of a contested traffic ticket. However, if you do not fight traffic tickets then there is absolutely ZERO PERCENT chance of dismissing the traffic ticket. Therefore, by fighting traffic tickets you have far more chance than ZERO PERCENT.
4- Why should I use your service to prepare the documents to fight traffic tickets?
We are professionals in this field. We know how the courts work and how to prepare the documents to fight traffic tickets in traffic court including red light camera tickets and speeding tickets. We also know how to scribe a clear and comprehensive Statement of Facts.
5- If I use your service to fight traffic tickets would I have to go to traffic court?
If you fight traffic tickets with a Trial By Written Declaration in California "NO". We will prepare all your documents for you. All you have to do is to review, sign and mail the completed documents to the traffic court with the bail amount prior to the due date. That is why many people choose to fight traffic tickets with a Trial By Written Declaration, when possible.
6- How much is your service fee to fight traffic tickets?
The total cost to you is $99 Flat Fee. There are no hidden fees whatsoever. If we are not successful in getting your ticket dismissed we guarantee to give you back 100% refund of $99. So, if your ticket is not dismissed just send us a copy of the court decision (form TR-215) within 30 days of the date on the letter, once we verify the information, we will refund you $99 in 5 business days. Please note we started offering $99 service fee with 100% money back guarantee on July 4, 2015. Therefore, Our 100% money back guarantee offer only applies if you signed up after July 4, 2015. Also, if you would like us to prepare your documents on rush basis you may select one of the rush options on the sign up form for an additional fee; 24- hour rush $45, 48-Hour rush $35, 3 to 7 business days $25. However, if you do not need your documents rushed then all you pay for a single violation ticket is $99 flat fee. There is a $55 fee for each additional violation code on the ticket.
7- If I decided to use your service to fight traffic tickets in California what do I have to do?
To sign up for our service click on the red button "$99 Flat Fee Sign Up Here" on the top right hand side of this page, follow and complete the sing up process. Then, send us a legible copy of your traffic ticket by fax (toll free fax 866-853- 4939) or e-mail or upload the files in the sign up form.


Trial By Written Declaration as seen on