Fight All California Traffic Tickets
Get It Dismissed Or 100% Money Back
No Court Appearance Necessary
No Hidden Fees Whatsoever
Get It Done Fast & Easy / Risk Free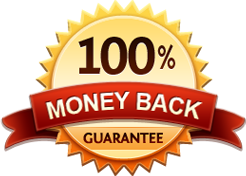 CA Cell Phone Ticket
Get It Dismissed Or 100% Money Back
No Court Appearance Necessary
No Hidden Fees Whatsoever
Get It Done Fast & Easy / Risk Free

FREQUENTLY ASKED QUESTIONS ABOUT SPEEDING TICKETS RED LIGHT CAMERA TICKETS OR ANY OTHER TYPE OF TRAFFIC TICKETS
 8- How soon after I receive the traffic ticket should I sign up for your service to fight traffic tickets?
If you have decided to fight a traffic ticket, the sooner the better as it would give us more time to prepare all the documents related to your specific traffic ticket. Do not wait if you want to fight traffic tickets, sign up now. Delaying to sign up for our traffic ticket service only limits the time available to collect the relevant information and hurts your chances of success.
9- My traffic court appearance date is only a few days away. Would that give you enough time to prepare a traffic ticket defense? 
Most likely the answer is YES. However, each case is different. The best thing you can do is to sign-up for our service as soon as possible so that we can review your traffic ticket. In almost all cases, we should be able to prepare your statement of facts and all the documents for your Trial By Written Declaration according to your due date. If we are unable to prepare your statement of facts, we will immediately refund your money.
10- Can you guarantee that my California traffic ticket would be dismissed if I use your traffic ticket service?
No. We guarantee that your chances to beat traffic tickets would be astronomically increased if you use our traffic ticket staff to prepare your traffic ticket defense but we do not guarantee dismissal of your traffic ticket. When you go to court for any case, you are subject to the Judge's decision. NO ONE can guarantee how the Judge will rule. No ethical company would guarantee an outcome when you go to court. Even if you have the best trial attorneys and traffic ticket staff in the country, you are still subject to the facts of your case and the Judge's decision.
11- What about some other services that offer money back guarantee if the traffic ticket is not dismissed?
Before we tell you about others, we have a simple guarantee with no gimmicks or bate and switch. Simply, if your ticket is not dismissed we will give you a $99 refund of our $99 fee. All you need to do is to provide us with a copy of the court verdict (form TR-215). Once we verify the information we will gladly honor our 100% money back guarantee and refund $99 back to you. YES, it is that simple to get your refund from us.
We DO NOT require for you to go to trial de novo (in court trial that must appear in court) in order to qualify for the refund, or fill out refund any forms, or jump through hoops and meet impossible conditions.
When you see money back guarantee offers, especially on the Internet, you should think twice. You must read their money back guarantee offers very carefully, especially their DISCLAIMERS that are in fine print buried in a document that you will probably not even see until you ask for your money back. Clearly understand all the conditions that must be met in order for you to get some of the money back. If you do all these, You will not be a victim of bate and switch. IF IT IS TOO GOOD TO BE TRUE, IT IS. BE CAREFUL.
Also, please note that the California State Bar prohibits attorney's from predicting outcome of a case in order to entice potential client's to use their services. Click on highlighted text traffic ticket attorney to read more on this subject.
12- Does it make sense to pay for your service fee to fight traffic tickets if my bail amount is about $150?
YES, it absolutely makes sense for the following reasons:
If you are eligible for traffic school, in addition to the fine you must also pay the traffic court fees associated with traffic school (approx. $40 to $50) and the traffic school fees (another $20 to $40) to attend traffic school or take an on-line course. If you add all these fees, it would be almost $100 plus your fine. And you have exhausted your right to go to traffic school for the next 18 months.
If you are not eligible to go to traffic school, then you must pay your fine and the increased insurance premiums for the next 3 to 5 years.
If you fight traffic tickets on your own and win, then you do not pay any fees or the fine. Obviously, this is the most advantageous approach for you. However, due to the complicated nature of the documents and the time that it takes to successfully fight traffic tickets, it would be worth your while to pay for our professional traffic ticket expert service to save time and have all the documents correctly prepared ready for your signature.
13- If I prepare my Trial By Written Declaration on my own, what are the chances that my traffic ticket would be dismissed?
The complexity and the nature of filing documents with the court can be a daunting task for anyone. Also, a simple mistake can cause a problem in your case and may result in your ticket not being dismissed. So, why take a chance? Have someone who knows the way things work prepare your documents for you.
14- When does attending traffic school in California make sense in dealing with a traffic ticket? 
Traffic school should be the last recourse in dealing with a traffic ticket. First, fight traffic tickets with a Trial By Written Declaration if you lose you can request traffic school or you can file a Trial De Novo and fight the traffic ticket a second time and if you lose again you can still ask the judge to allow you to pay the fine and attend traffic school. Going to traffic school will only keep your DMV record intact but you still must pay the traffic ticket fine.


Trial By Written Declaration as seen on