Fight All California Traffic Tickets
Get It Dismissed Or 100% Money Back
No Court Appearance Necessary
No Hidden Fees Whatsoever
Get It Done Fast & Easy / Risk Free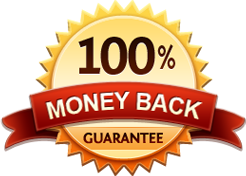 CA Cell Phone Ticket
Get It Dismissed Or 100% Money Back
No Court Appearance Necessary
No Hidden Fees Whatsoever
Get It Done Fast & Easy / Risk Free

CALIFORNIA TRAFFIC SCHOOL FOR TRAFFIC TICKETS SUCH AS SPEEDING TICKETS AND RED LIGHT TICKETS
Understanding the advantages and disadvantages of attending California traffic school for a traffic ticket violation:
Most people initially experience a rush of anxiety and fear when they get pulled over by law enforcement for a traffic ticket violation. After that, the most common thought is to fight traffic tickets but almost immediately the uneasy feeling sets in as the question of "HOW DO I FIGHT TRAFFIC TICKETS ?" pops up.
Some people contact a friend or a family member to find out how to fight traffic tickets and how to beat traffic tickets in traffic court. The most common response is a recommendation to not fight traffic tickets and instead to go to traffic school.
Years ago it made a lot of sense to go to traffic school instead of taking the time to fight traffic tickets. The reason is that in the old days in California if you chose to do traffic school, you did not have to pay the traffic ticket fine for the traffic ticket violation. Unfortunately the laws changed. Now if you choose to do traffic school, you must pay your traffic ticket fine for the traffic ticket violation plus the traffic court fees ($50 or more) for choosing traffic school plus the fees that you will have to pay the traffic school itself.
Here is an example of the costs associated with choosing traffic school rather than fight traffic tickets. Let's say you have a speeding ticket for driving 16 miles over the speed limit for violation vc 22349 a. The total amount of your traffic ticket fine according to the 2009 traffic ticket infraction penalty schedule is $266. If you choose to attend traffic school, you also have to pay the court fee for choosing traffic school. The court traffic school fee, depending on the county, is approximately $50. Then, you have to contact a traffic school to find out what they really charge. After you get through all the advertisements and the teaser rates for the $1 traffic schools, you are going to find out that the traffic school will cost you anywhere from approximately $25 to $50 or even more in some cases. At this point, your total cost for choosing traffic school to deal with a speeding ticket is $266+$50+$40=$356.
In California you are allowed to attend traffic school once every 18 months. Therefore, if you attend traffic school you have exhausted your traffic school option. If you get another traffic ticket within the next 18 months you will not be allowed to use traffic school to keep the DMV Points off your record.
Therefore, you should use the traffic school option sparingly especially if you have a traffic ticket that has a high probability that it could be dismissed, if contested in traffic court. So, even though traffic school may be the first suggestion by friends and family but it may not be the best option.
Actually, the traffic courts make it very easy for people to attend traffic school by offering the traffic school option through the court's online services with a list of traffic schools in California to attend. If you are curious why the courts go out of their way to accommodate attending traffic school, the answer is very simple. If you choose traffic school you must pay the traffic ticket fine and the traffic school fees. This way the traffic court will get your money. However, if you fight traffic tickets and win the court will NOT get your money.
Let's say you fight traffic tickets in court and you don't win. Well, this may be a surprise to most people but you could still request the judge to allow you to attend traffic school. Basically, you have nothing to lose if you choose to fight traffic tickets first and get them dismissed. But if you do not succeed, then may be able to use your precious traffic school option.
Most people ask what if I fight traffic tickets and don't win in traffic court, will the judge allow me to attend traffic school if I ask for it? The simple answer is YES. In most cases judges will allow traffic school if you have not attended traffic school in the past 18 months.
But let's say that the particular judge in your case denies your request for traffic school after you have been found guilty. Well, in a court case called People v. Wosniak, the court clearly indicated that the court must consider the request for traffic school even after the conviction. So, bring a copy of the court case People v. Wosniak to the court with you just in case.
By now you understand why it makes sense to fight traffic tickets first and then if it does not work out then go to traffic school. But the good news does not end here.
Most people have a fear of going to traffic court. It is totally understandable to be intimidated by standing against the Officer and arguing your traffic ticket case. Most people when faced with this choice again think "TRAFFIC SCHOOL".
Well here is the other good news. In California a defendant in most traffic ticket infraction cases may choose to fight traffic tickets with a process called Trial By Written Declaration. This process is all done by mail. All you need to do is to file your traffic ticket defense argument and explain why your traffic ticket should be dismissed with the traffic court. We have provided you with detailed information in our website regarding California Trial By Written Declaration. If you would like to know How to file a TRIAL BY WRITTEN DECLARATION click on the highlighted link.
However, if you would like our traffic ticket staff to prepare your trial by written declaration forms just sign up for our service by clicking on the button on the top right "SIGN UP" and we will take it from there.


Trial By Written Declaration as seen on