Fight All California Traffic Tickets
Get It Dismissed Or 100% Money Back
No Court Appearance Necessary
No Hidden Fees Whatsoever
Get It Done Fast & Easy / Risk Free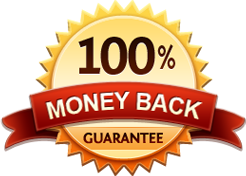 CA Cell Phone Ticket
Get It Dismissed Or 100% Money Back
No Court Appearance Necessary
No Hidden Fees Whatsoever
Get It Done Fast & Easy / Risk Free

Fight Red Light Ticket by Officer
While majority of red light violation tickets are issued by the use of red light camera enforcement, there are many red light tickets issued by officers at the intersection where the alleged violation occurred. Regardless of the red light enforcement, the operation of the traffic signals are strictly regulated by the California Vehicle Code and the California MUTCD. The traffic signal timing is subject to the same requirements for the minimum yellow clearance time as well as all other requirements such as the location and the visibility of the traffic signal heads.
Many of red light tickets are issued by officers when the officer does not have a clear line of sight to the traffic signal head that was intended to control the movement of the target vehicle. Therefore, an officer approaching an intersection from the opposite side or on a cross street may see a certain indication for his/her direction of travel and assume the traffic signal indication to be red for the suspect vehicle direction of travel where in fact the driver of the vehicle had a green light indication. This type of an erroneous enforcement happens at locations where the traffic signals are set up to operate opposed phasing.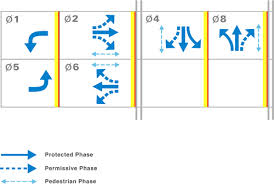 Basically, as long as there is no conflict of movement for vehicles and pedestrians, vehicle may be able to move through the intersection on two cross streets without ever crossing paths. Traffic Engineers design and operate traffic signals with opposed phasing to improve the efficiency of the movement of traffic at an intersection. Unfortunately, opposed phasing operation may give an officer the wrong indication that the driver entered the intersection while the light was red and result in a bad and very expensive ticket for the driver.
Opposed phasing operation is one example of potential situation where an officer may issue a bad red light ticket. There are many other types of red light violations that are also issued by officers where the accused person may not be at fault due to the location, size and the operation of the traffic signals and many other factors.
It is important to know how the traffic signal operation is supposed to be set up in accordance to the California MUTCD to fight a red light ticket issued by an officer. We use a process called trial by written declaration that does not require for our client to appear in court to fight the red light ticket. Let us help you fight your red light ticket and save you time and money.


Trial By Written Declaration as seen on