Fight All California Traffic Tickets
Get It Dismissed Or 100% Money Back
No Court Appearance Necessary
No Hidden Fees Whatsoever
Get It Done Fast & Easy / Risk Free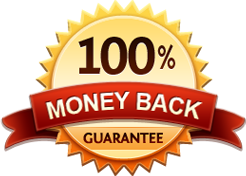 CA Cell Phone Ticket
Get It Dismissed Or 100% Money Back
No Court Appearance Necessary
No Hidden Fees Whatsoever
Get It Done Fast & Easy / Risk Free

Why Should You Use 2FixYourTrafficTicket.com To Fight Your Traffic Ticket?
Here is a list of reasons that set us above all others:
1- Website security:
First, when you are on our website you are in a safe environment. Our website is completely secure by the use of 2048 Bit encryption. If look at our website address bar you will see https before our website address. https indicates our site is encrypted and secure. You will also see a lock icon in the address bar. You can put your mouse pointer on the lock icon and click to see that you are on a secure site. We have implemented this security measure to provide our clients with the utmost security and privacy of information. We meet all criteria established by Microsoft Corporation for "When to trust a website", click here to see.

2- High Success Rate For Dismissing Tickets:
On average we have approximately 85% success rate for getting traffic tickets dismissed in California. We have listed our success rate for getting traffic tickets dismissed on our website at the following links:
3- Ironclad Money Back Guarantee:
Starting on July 4, 2015, if we are not able to get your ticket dismissed, we will refund you 100% ($99) of our $99 Flat Fee. YOU HAVE NOTHING TO LOSE. We do not have any gimmicks or hidden fees whatsoever such as; filing fees or documentation fees or processing fees.
WE HAVE ONE SIMPLE FLAT FEE FOR OUR SERVICE $99
IF YOUR TICKET IS NOT DISMISSED OR REDUCED WE WILL REFUND YOU $99
We also make it very simple for you to get the refund from us:
No hoops to jump through
No strings attached
No impossible requirements to meet
No refund forms
No follow up court trial (trial de novo) required
HERE IS ALL YOU NEED TO DO TO GET YOUR REFUND:
Just send us the court decision letter (form TR-215) within 30 days of the date on the letter showing you were found guilty and the ticket was not dismissed or reduced in the trial by written declaration. Once we verify the information, we will issue the $99 refund to you in 5 business days.
YES, IT IS THAT SIMPLE | NO FUSS | NO HASSLES | NO AGGRAVATION
4- High Customer Satisfaction:
Over the years we have helped thousands and thousands of clients with their traffic tickets. Over 30% of our business comes from repeat clients and word of mouth referral. As a result, we take our customer service very seriously. While we strive to satisfy 100% of our clients, just like any other business, we cannot possibly satisfy all of the people all of the time. However, compared to the thousands and thousands of people that we have served over the years we have a minuscule number of people who are not happy with our service. Please see our testimonials that are authenticated by a third party.
We always try our utmost to keep our clients happy and resolve all issues. However, there are times where the dissatisfaction is caused by an issue that is beyond our control. For a few examples click here. Sometimes we get complaints from people who we cannot identify. Most of these complains are submitted by competitors due to the fact that we offer the best price with 100% money back guarantee for our service. This puts our competition in tremendous disadvantage.
5- Licensed Legal Document Assistance Company:
We are a licensed and bonded company authorized to provide legal assistance services in the State of California.
6- Free Ticket Review:
We will provide you with a free review of your ticket before you sign up for our service. Scan and email us a legible copy of your traffic ticket. Please indicate "FREE TICKET REVIEW" for the email subject field.
7- Honesty, Integrity High Standards:
While we strive to dismiss 100% of the traffic tickets that we work on, we do not claim in any shape or form that every case is dismissed. Despite the fact that we do have very high dismissal rate, we cannot guarantee that every case will be dismissed by the court. As such, we discourage engaging our service if any potential client has unrealistic expectations of outcome.
8- Complete Review of all Documents:
We send you a copy of all your documents including the defense statement so that you can see all the documents before they are filed with the court. We do not ask you to sign any blank documents.
9- Fast, Easy, Secure sign up process:
We have created a simple online sign up process that would take you less than 10 minutes to complete. The sign up process is also Mobile friendly.


Trial By Written Declaration as seen on