Fight All California Traffic Tickets
Get It Dismissed Or 100% Money Back
No Court Appearance Necessary
No Hidden Fees Whatsoever
Get It Done Fast & Easy / Risk Free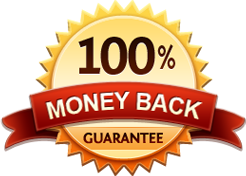 CA Cell Phone Ticket
Get It Dismissed Or 100% Money Back
No Court Appearance Necessary
No Hidden Fees Whatsoever
Get It Done Fast & Easy / Risk Free

22356 b VC - GET HELP TO FIGHT SPEEDING TICKETS FOR 22356 b VC?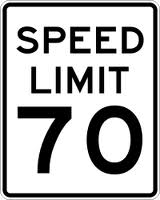 Speeding tickets for violation of Section 22356 b are not as common as 22349 a due to the fact that most freeways in California are zoned for 65 mph. A great majority of 22356 b speeding tickets are issued by the California Highway Patrol (CHP). The following is the definition of 22356 b vc:
22356 b vc - It is a violation of VC 22356 b to drive over 70 mph on a roadway that is posted 70 mph.
To increase the speed limit in a roadway in California from 65 mph to 70 mph the local authority must first conduct a Traffic and Engineering Study to analyze the impact of the speed limit increase and ensure such increase in the speed limit can be done safely.
If you have a speeding ticket for violation of section 22356 b vc and you have decided to fight the speeding ticket our speeding ticket staff can help. Just follow a few simple steps to sign up for our service.
Having the knowledge to prepare the speeding ticket defense can make a big difference in the outcome of the case. Therefore, to enhance the chances of success to fight speeding tickets for 22356 b vc one should collect the necessary evidence and information and prepare a statement of facts that specifically address the issues involved in a particular speeding ticket enforcement action.
The exact definition of 22335 b vc according to the California vehicle code is listed below:
22356 b vc Whenever the Department of Transportation, after consultation with the Department of the California Highway Patrol, determines upon the basis of an engineering and traffic study on existing highways, or upon the basis of appropriate design standards and projected traffic volumes in the case of newly constructed highway segments, that a speeding greater than 65 miles per hour would facilitate the orderly movement of vehicular traffic and would be reasonable and safe upon any state highway, that is otherwise subject to a maximum speeding limit of 65 miles per hour, the Department of Transportation, with the approval of the Department of the California Highway Patrol, may declare a higher maximum speeding of 70 miles per hour for vehicles not subject to Section 22406, and shall cause appropriate signs to be erected giving notice thereof. The Department of Transportation shall only make a determination under this section that is fully consistent with, and in full compliance with, federal law. 22356 b No person shall drive a vehicle upon that highway at a speeding greater than 70 miles per hour, as posted.(c) This section shall become operative on the date specified in subdivision (c) of Section 22366.


Trial By Written Declaration as seen on