Do the courts in California accept installment payments for Traffic School?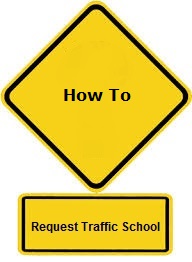 In Some of the counties in California, starting on January 1, 2008, a person may be granted an Installment Agreement for payments for traffic school bail as listed on the courtesy notice.
At the Orange County court for installment arrangements, you would have to appear at the Court Clerk's Office during regularly scheduled court hours to determine your eligibility. The court may not enter the traffic school dismissal until the entire balance is paid in full. As far as we know installmet agreements are currently not available via the internet.
How to get extension to pay for traffic school or complete traffic school?
The Orange County courts allow requests for extension to pay or a one-time extension to complete traffic school online. Each person is required to have the OC Pay # available to utilize the on line service. If you have any other questions you would need to contact the court clerk directly.
After I complete traffic school course how do I submit proof of completion for attending Traffic School to the court?
If you choose to attend a DMV approved classroom traffic school, you must submit your certificate of completion to the address provided to you by the court or submit it in person to the court. Ultimately it is your responsibility to ensure the court receives the completion certificate on or before the due date.
If you Choose to attend an approved online program, the proof for the certificate of completion will be electronically transmitted to the court.
We can also, help you contest your traffic ticket should you decide to use a trial by written declaration.