Fight All California Traffic Tickets
Get It Dismissed Or 100% Money Back
No Court Appearance Necessary
No Hidden Fees Whatsoever
Get It Done Fast & Easy / Risk Free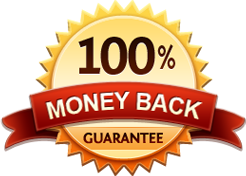 CA Cell Phone Ticket
Get It Dismissed Or 100% Money Back
No Court Appearance Necessary
No Hidden Fees Whatsoever
Get It Done Fast & Easy / Risk Free
Do Officers Have to Show You the Radar Gun?
Do Officers Have to Show You the Radar Gun?

Immediately after being pulled over, many drivers request to see the radar unit used by the Officer to determine the speed of their vehicle. While the Officer may choose to allow you to view the electronic device, they are not required to do so in California. If you do however choose to fight your speeding ticket, you may request documentation showing that the radar gun was calibrated according to the manufacturers recommendations. You do however need to be familiar with the industry standards and the requirements by the enforcement agency to determine if the Officer was within compliance.
There are various issues that can affect the reading on a radar gun. Radar guns are notorious for picking up the speed of all objects within their vision and simply asking to see the radar gun may not prove to be useful. Understanding the limitations of the various electronic devices used by Officers is vital in fighting and beating a speeding ticket in California.
Do Officers Have to Show You the Radar Gun?
I most cases the reason the officer will not show the radar gun to the diver is for safety concerns for both the drive and the officer. I many cases he radar is located in the officer's vehicle ad showing the radar would require the driver to ext the car walk over to the officer's car and that may not be a safe situation.


Trial By Written Declaration as seen on