Fight All California Traffic Tickets
Get It Dismissed Or 100% Money Back
No Court Appearance Necessary
No Hidden Fees Whatsoever
Get It Done Fast & Easy / Risk Free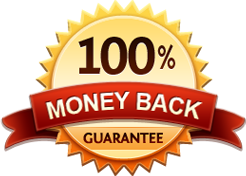 CA Cell Phone Ticket
Get It Dismissed Or 100% Money Back
No Court Appearance Necessary
No Hidden Fees Whatsoever
Get It Done Fast & Easy / Risk Free

21453 b VC - GET HELP NOW! FIGHT RED LIGHT TICKETS FOR 21453 b VC

Red Light tickets are not commonly issued for violation of Section 21453 b vc of the California Vehicle Code. Mostly due to the fact that red light tickets for of 21453 b vc are issued by police officers after the alleged violation is observed by the officer. As a result, it is uncommon for the photo enforced program to generate red light tickets for 21453 b vc, although the photo enforcement system is capable of capturing the violation which would result in a red light camera ticket. We can help you fight your red light ticket for violation of 21453 b vc. There are many defenses that can get this type of ticket dismissed in court. Our traffic ticket staff have been helping people fight this violation section in California for many years and we can help you with a process called trial by written declaration. You do not even have to appear in court for trial. Just sign up for our service, answer all the requested information on the signup page (10 minutes) and let us help you with your trial by written declaration. A red light ticket for 21453 b vc carries a 1 DMV point and it could adversely impact your insurance rate.
The following is the description of the section 21453 b vc:
21453 b vc - Except when a sign is in place prohibiting a turn, a driver, after stopping as required by subdivision 21453 (a), facing a steady circular red signal, may turn right, or turn left from a one-way street onto a one-way street. A driver making that turn shall yield the right-of-way to pedestrians lawfully within an adjacent crosswalk and to any vehicle that has approached or is approaching so closely as to constitute an immediate hazard to the driver, and shall continue to yield the right-of-way to that vehicle until the driver can proceed with reasonable safety.
If you have a red light ticket for violation of section 21453 b vc and you have decided to fight the red light ticket our red light ticket experts can help. All you need to do is to follow a few simple steps to sign up for our service.


Trial By Written Declaration as seen on