Fight All California Traffic Tickets
Get It Dismissed Or 100% Money Back
No Court Appearance Necessary
No Hidden Fees Whatsoever
Get It Done Fast & Easy / Risk Free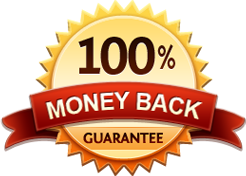 CA Cell Phone Ticket
Get It Dismissed Or 100% Money Back
No Court Appearance Necessary
No Hidden Fees Whatsoever
Get It Done Fast & Easy / Risk Free

22407 VC - DO YOU NEED HELP TO FIGHT SPEEDING TICKETS FOR 22407 VC?
The California Highway Patrol is responsible for speed enforcement on California highways. As a result, a great majority of speeding tickets for 22407 vc are issued by the California Highway Patrol (CHP).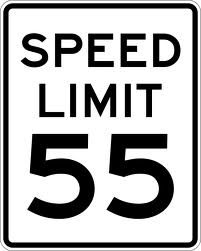 The Maximum Speed limit for Commercial vehicle or vehicles towing a trailer in California is 55 mph. In most cases the CHP Officers use speed Radar or Lidar to detect the speed of these vehicles and issue speeding tickets for 22407 vc. In some cases, CHP Officers may determine the speed of a vehicle subject to 22407 vc by pacing. As a result, to successfully fight speeding tickets for 22407 vc a complete knowledge of speed radar or Lidar operation as well as CHP speed enforcement policies are required.
If you have a speeding ticket for violation of section 22407 vc and you want to fight the speeding ticket our speeding ticket staff are standing by to help. All you need to do is to follow a few simple steps and sign up for our service.
It is important to know what speeding defenses work to fight speeding tickets for violation of vehicle code section 22407. Our speeding ticket staff will finalize your defense statement related to a 22407 vc speeding ticket based on your information.
Traffic school is not an option for commercial drivers who are accused of violating 22407 vc and received a speeding ticket. Therefore, the only alternative is to fight speeding tickets in order to avoid the DMV points. The good news is that speeding tickets for 22407 vc may be contested by a Trail by Written Declaration which is a non-appearance trial.
The exact definition of 22406 according to the California vehicle code is listed below:
22407 vc - Whenever the Department of Transportation or local authority determines upon the basis of engineering studies and a traffic survey that the speed of 55 miles per hour is more than is reasonable or safe for vehicles mentioned in subdivision (a) of Section 22406, which have a manufacturer's gross vehicle weight rating of 10,000 pounds or more, in descending a grade upon any portion of a highway, the department or local authority, with respect to highways under their respective jurisdiction, may determine and declare a speeding limit of 50, 45, 40, 35, 30, 25, or 20 miles per hour, whichever is found most appropriate to facilitate the orderly movement of traffic and is reasonable and safe, which declared speeding limit shall be effective for such vehicles when appropriate signs giving notice thereof are erected upon the highway.


Trial By Written Declaration as seen on