Fight All California Traffic Tickets
Get It Dismissed Or 100% Money Back
No Court Appearance Necessary
No Hidden Fees Whatsoever
Get It Done Fast & Easy / Risk Free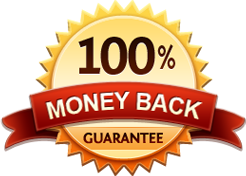 CA Cell Phone Ticket
Get It Dismissed Or 100% Money Back
No Court Appearance Necessary
No Hidden Fees Whatsoever
Get It Done Fast & Easy / Risk Free
City of San Diego Red Light Camera Program
City of San Diego Red Light Camera Program
Good News!!! A few cities in San Diego County have begun to remove the red light cameras from their streets. The first was City of San Diego followed by City of El Cajon where the City Council voted 4 to 1 in favor of closing down the red light camera enforcement program. The City of Poway is now considering ending its program will decide on that in the near future.
However, prior to ending the red light camera enforcement program in San Diego and El Cajon thousands of these red light camera tickets were issued to the driving motorists. After hearing the news about the ending of these programs most people with red light camera tickets do not know what they need to do with the red light tickets.
Most people assume that they can ignore the red light camera ticket and just throw it away. Unfortunately, it is not that simple. If you were issued a red light camera ticket in San Diego or El Cajon prior to the end of the program you are still obligated to address the ticket with the court. If you choose to ignore the ticket then you will be assessed an additional $300 (on top of the $500 fine) for Failure to Appear in court. Eventually your case will be forwarded to collections and the fines will continue to accumulate. The Final action would be a hold on your driver license. Therefore, ignoring the ticket is not a good idea.
There is an appearance date on every red light camera ticket. It is the obligation of the recipient to respond to the court prior to the appearance date. Often people assume that if they contact the court and inform the court that the red light camera program was terminated then their red light camera ticket would automatically be dismissed. Well that is not true. If you have a red light camera ticket even from a jurisdiction that ended that program you need to treat the ticket as any other ticket. You need to decide to enter a plea and based on your plea take the next steps to resolve the matter.


Trial By Written Declaration as seen on