Fight All California Traffic Tickets
Get It Dismissed Or 100% Money Back
No Court Appearance Necessary
No Hidden Fees Whatsoever
Get It Done Fast & Easy / Risk Free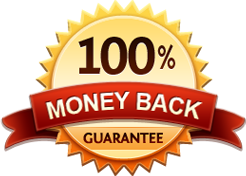 CA Cell Phone Ticket
Get It Dismissed Or 100% Money Back
No Court Appearance Necessary
No Hidden Fees Whatsoever
Get It Done Fast & Easy / Risk Free
Fighting a Traffic Ticket Using Trial by Written Declaration
If you have ever gone to court to fight a traffic ticket then you are aware of how frustrating and time consuming the process can be. While many people will simply show up to court hoping that the citing officer does not show up, this is not an efficient use of a person's time. There is a process in California known as Trial by Written Declaration which can provide an individual with the an opportunity to fight and beating a traffic ticket without going to court.
Trial by Written Declaration is simply a written statement of a person's defense that is submitted to the court for review by a judge. This method will allow a person to gather all the necessary facts and present them in an organized and well thought out manner. Going to court and facing a judge can often times be very intimidating and discouraging. By using this method of fighting a traffic ticket using trial by written declaration, you don't even need to step foot in the courthouse. This is an extremely useful benefit of this method. Often times, even if you prepare a well thought of defense for yourself, it is hard to present it in a clear way in front of a judge and the Officer. Therefore it is very important to take advantage of the trial by written declaration process offered in California.
Please keep in mind however that your defense statement still must be factual and should use technical arguments. You cannot simply claim that you were traveling with the flow of traffic or that you did in fact make a stop at the red light before turning. While you may be under the impression that you are innocent until proven guilty, the burden of proof remains on you to provide details that can verify your innocence. There are however many technical defenses out there that investigate and attack the flaws in the prerequisites and regulations regarding the legal issuance of a traffic ticket. Please make sure to investigate the details of your case and find a way to prepare a technical defense that will give you the best chance at fighting and beating your traffic ticket in California.


Trial By Written Declaration as seen on