Fight All California Traffic Tickets
Get It Dismissed Or 100% Money Back
No Court Appearance Necessary
No Hidden Fees Whatsoever
Get It Done Fast & Easy / Risk Free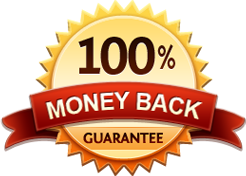 CA Cell Phone Ticket
Get It Dismissed Or 100% Money Back
No Court Appearance Necessary
No Hidden Fees Whatsoever
Get It Done Fast & Easy / Risk Free
What to do when you get a speeding ticket in California
Getting a speed ticket, especially in this difficult economy, can be extremely hard to deal with. With the prices of speeding tickets increasing despite the poor economy, you may find yourself worried about how much the speeding ticket will cost you or what your options are moving forward. Well the first thing you should do is educate yourself about the various options that may be available to you. Many times people are unaware of their options when it comes to dealing with a speeding ticket and this article will inform you of how to move forward.
While some people may think that you might as well pay the ticket because fighting the speeding ticket will probably be useless, this is definitely not the case. Many times speeding tickets are issued in California improperly and inaccurately. You should not have to pay for a speeding ticket if the citation was issued incorrectly or if you were not at fault. Officers are not perfect and they may make a mistake in their decision to pull you over.
A tool at your disposal in California to fight a traffic ticket is known as Trial by Declaration. While not offered in many other states, California allows for a defense to be written and submitted for review instead of appearing in court. This will be a huge advantage to you as you will be able to prepare and present your defense without the stress of appearing in front of a judge. It is very important however that you do your research and create a strong defense that uses technical and legal arguments in your defense. Simply claiming that the Officer was wrong or that you cannot afford to pay the speeding ticket will ultimately result in a guilty verdict. It is therefore vital that you submit the best possible defense with proven successful arguments.
You may be better off if you prepare a sound defense statement based on your research. In fact, hiring a lawyer for a speeding ticket often does not make sense as the lawyer will end up costing you more than the speeding ticket itself. If you hire an attorney, there is no guarantee that the speeding ticket will be dismissed and you won't have to end up paying for both.
So next time you find yourself thinking about paying for your speeding ticket when you know you don't deserve it, do a little research and save yourself hundreds of dollars in ticket costs and court fees.


Trial By Written Declaration as seen on