Fight All California Traffic Tickets
Get It Dismissed Or 100% Money Back
No Court Appearance Necessary
No Hidden Fees Whatsoever
Get It Done Fast & Easy / Risk Free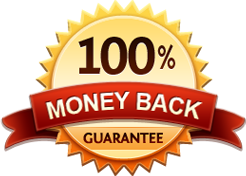 CA Cell Phone Ticket
Get It Dismissed Or 100% Money Back
No Court Appearance Necessary
No Hidden Fees Whatsoever
Get It Done Fast & Easy / Risk Free
cheap speeding ticket lawyer
Cheap Speeding Ticket Lawyer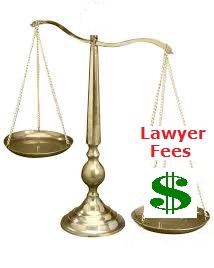 If you have ever been pulled over for a speeding violation then you must know the level of anxiety and stress that this unpleasant experience can cause a person. An even more unpleasant and anxiety producing event can be dealing with the speeding ticket itself. Basically, if you look at the backside of your traffic ticket or the courtsey notice you will find that in California there are three choices to deal with a speeding ticket; 1- Plead guilty and pay the fine, 2- Plead not guilty and contest the traffic ticket or 3- If you meet the minimum requirements for traffic school, pay the court the total fine amount plus the court fee for traffic school and ask the court to allow you to complete a traffic school course to keep the DMV points off your record.
Obviously, if you select options number 1 and 3 you do not need a speeding ticket lawyer to deal with your ticket. However, if you choose to contest the speeding ticket then you have many decisions to make. The following are a set of questions that most people have:
How do I fight the speeding ticket? on the backside of the ticket you will find:
Trial By Written Declaration - Most people think that the only way to fight a speeding ticket is to go to traffic court. This is not true. In California you have the option to contest a traffic ticket including a speeding ticket with a process called trial by written declaration. A trial by written declaration may be a better option since you would not have to appear in court and you can submit your defense in writing to the court. For more information on trial by written declarations click here.
Court Trial – If you decide to fight your ticket in traffic court then you would have to appear in court for trial or hire a traffic ticket lawyer to represent you in court.
Do I need a speeding ticket lawyer to contest the ticket?
Generally speaking, you do not need a lawyer to contest a speeding ticket if you know what you are doing. But if you are not familiar with arguments that get a speeding ticket dismissed then you may seriously want to consider hiring a lawyer.
How do I find a cheap speeding ticket lawyer?
A cheap lawyer is not always the best option. If you hire a lawyer who is not familiar with the traffic court and he/she is cheap then you are not going to get a fair representation and you will end up paying the lawyer's fee as well as your original fine. So, finding a cheap lawyer is not necessarily the right answer. But at the same time it does not make sense to pay $2000 to avoid a $400 speeding ticket. It is important to hire an experienced lawyer who knows how to fight speeding tickets in court at a fair price.
"Author: Submit"


Trial By Written Declaration as seen on