Fight All California Traffic Tickets
Get It Dismissed Or 100% Money Back
No Court Appearance Necessary
No Hidden Fees Whatsoever
Get It Done Fast & Easy / Risk Free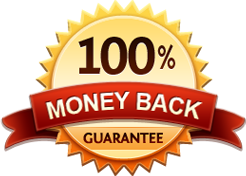 CA Cell Phone Ticket
Get It Dismissed Or 100% Money Back
No Court Appearance Necessary
No Hidden Fees Whatsoever
Get It Done Fast & Easy / Risk Free
What is the fine for FTA Failure to Appear in California
What is the fine for FTA – Failure to Appear in California?
The consequences of a failure to appear in California (FTA) are that the individual will be charge with a civil assessment (currently $300) based on 1241.1 of Penal Code and the individual's license will be suspended or a hold will be placed on the driver license. In most cases people do not even know that there is a hold or suspension on their driver license until they try to renew their license, renew their auto insurance or they are pulled over for a traffic violation.
Driving on a suspended license can result in heavy fines and penalties which will make matters much worse. As a result it is highly recommended to clear up a FTA as soon as possible.


Trial By Written Declaration as seen on