Fight All California Traffic Tickets
Get It Dismissed Or 100% Money Back
No Court Appearance Necessary
No Hidden Fees Whatsoever
Get It Done Fast & Easy / Risk Free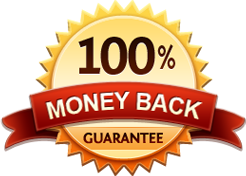 CA Cell Phone Ticket
Get It Dismissed Or 100% Money Back
No Court Appearance Necessary
No Hidden Fees Whatsoever
Get It Done Fast & Easy / Risk Free
Fighting a Traffic Ticket Using Facts
Many people try to go to court and fight a traffic ticket without any real factual evidence to support their cause. If you think going to court and trying to explain why you don't deserve the ticket based on opinions or self-hardship will be successful, think again. The law is the law and fighting a traffic ticket is no exception. You must use factual evidence to support your argument and simply claiming that you didn't do it is never going to be enough.
Not many people know that they can fight their traffic ticket using a method known as Trial by Written Declaration. This process is one of the tools at your disposal that you definitely need to think about using. By submitting a trial by written declaration, you essentially create a report of the facts of why you deserve to be found not guilty. This can potentially involve never actually stepping foot in a courthouse. This way you can have plenty of time to gather your thoughts and create a clear and concise argument to give you the best chance at fighting and beating your traffic ticket.
You do need to keep in mind the short of the Officer not showing up, your written defense needs to be factual and legal. You must prove why you were not in violation of the accused vehicle code and using the laws and science to your advantage is the best way.
Every traffic ticket is different and needs to be treated so. Trying to fight a red light camera ticket, while very similar to any other red light camera ticket, has specific requirements and regulations that must be followed in order to successfully dismiss the ticket. The same goes for speeding tickets as there are many different agencies that have different requirements in order to legally issue a speeding ticket. Without being familiar with these different agencies and their manuals, it will be very difficult to prove that the Officer made a mistake in issuing you a citation. With traffic tickets, the burden of proof is on the defendant to prove the person is innocent and that the Officer was mistaken or relied on inaccurate information to issue the citation. So remember to plan and prepare a well thought out defense in order to have the best chance at fighting and beating your traffic ticket.


Trial By Written Declaration as seen on