Fight All California Traffic Tickets
Get It Dismissed Or 100% Money Back
No Court Appearance Necessary
No Hidden Fees Whatsoever
Get It Done Fast & Easy / Risk Free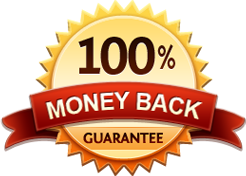 CA Cell Phone Ticket
Get It Dismissed Or 100% Money Back
No Court Appearance Necessary
No Hidden Fees Whatsoever
Get It Done Fast & Easy / Risk Free
Speeding Ticket With Officer Using Radar
Can I beat a Speeding ticket with officer using radar?

More often than not speeding tickets are issued by an Officer using radar or another type of electronic device. For years now there have been issues going back and forth regarding the accuracy of such devices and if they should or should not be used to determine the speed of drivers on the roadway. While the technology has been around for many years, the limitations of radar, or any other electronic device for that manner, are very prevalent.
The radar equipment used by Officers on the roadway are subject to many inaccuracies and potential interferences. Many times these radar units operate at the same frequency as nearby electronic devices which can cause a misreading on the readout of the device. Furthermore, radar cannot specifically capture the speed of any one vehicle when traveling in a group of vehicles. Radar essentially projects a cone like signal out that reflects and captures all vehicles within its transmission. Many times this results in an Officer picking up the speed of another vehicle and mistaking it as another driver on the roadway.
While Officer's are required to receive training in the use of such electronic devices, often times this does not happen and mistakes can occur in the field. It is important to know the limitations and requirements of electronic devices when fighting your speeding ticket.


Trial By Written Declaration as seen on