Fight All California Traffic Tickets
Get It Dismissed Or 100% Money Back
No Court Appearance Necessary
No Hidden Fees Whatsoever
Get It Done Fast & Easy / Risk Free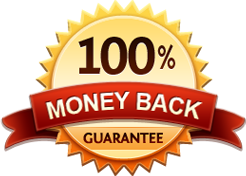 CA Cell Phone Ticket
Get It Dismissed Or 100% Money Back
No Court Appearance Necessary
No Hidden Fees Whatsoever
Get It Done Fast & Easy / Risk Free
Funniest Excuses for Getting Pulled Over
People say the craziest things when the familiar siren of a cop car sounds out behind them. Although we don't recommend that you try any of these lines when you get pulled over for a driving ticket in California, here are some of the funniest lines people have given to avoid getting a traffic ticket.
"I am trying to get to the gas station before my tank runs out of gas!"
"I'm trying to get to the hospital—my wife is in labor!"
"I am going to the hospital to get the lead taken out of my foot."
"I wanted to get up to 88 MPH so that I could go back in time to 1957." (Back to the Future Fans will appreciate this one!)
"I just got this car and wanted to see how fast it could go!"
"My car just got washed and I needed to air dry it."
"I am just keeping up with traffic Officer—see how far behind I am?"
"Really sorry about speeding Officer, but I really really have to use the restroom."
"I got here as fast as I could Officer!"
"Sorry Officer, we couldn't help it. We have a bee in the car!" (According to what others are saying, this actually might work on some cops!)
Although these excuses are fun to read about, in all likelihood a witty reply will not get you out of a speeding ticket in California. If you do ultimately find yourself with a ticket, contact 2FixYourTrafficTicket.com to learn more about the service.


Trial By Written Declaration as seen on