Fight All California Traffic Tickets
Get It Dismissed Or 100% Money Back
No Court Appearance Necessary
No Hidden Fees Whatsoever
Get It Done Fast & Easy / Risk Free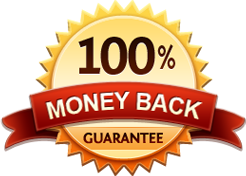 CA Cell Phone Ticket
Get It Dismissed Or 100% Money Back
No Court Appearance Necessary
No Hidden Fees Whatsoever
Get It Done Fast & Easy / Risk Free

FREQUENTLY ASKED QUESTIONS ABOUT SPEEDING TICKETS RED LIGHT CAMERA TICKETS OR ANY OTHER TYPE OF TRAFFIC TICKETS
15- Why should I keep traffic school as a last recourse to deal with a traffic ticket?
You can only attend traffic school once every 18 months in California for traffic infractions. If you waste your traffic school privilege on a traffic ticket that could easily be dismissed and in the next 18 months you get an unbeatable traffic ticket, then you are stuck. That traffic ticket will get on your DMV record and impact your insurance rate.
16- Last time I got a traffic ticket was 10 years ago. What are the chances that I will get a traffic ticket in the next 18 months?
You never know. Especially, these days with all the red light cameras popping up all over California and issuing RED LIGHT CAMERA TICKETS (over $450 fine) the chances are higher that you will get a traffic ticket than in previous years.
17- Why do the California traffic courts make it easy to attend traffic school?
The authorities would love for you to attend traffic school because they get the traffic ticket fine in addition to the court fees for attending traffic school. Actually, the traffic courts make it very easy for people to ask for traffic school. They even provide you a list of traffic schools to attend as if this is your only choice to deal with the traffic ticket.
18- What is involved in preparing Trial by Written Declaration documents?
The most important part is the Statement of Facts. To fight traffic tickets with a trial by written declaration, you would need a compelling, clear and concise statement with technical facts based on law enforcement policies and engineering standards as well as the relevant California Vehicle Codes. The statement for a trial by written declaration must be thorough and convey the issues in writing. Therefore, great technical writing skills are absolutely vital to create a winning document.
19- How long does it take to get the result of a Trial By Written Declaration from the traffic court?
It takes anywhere between 30 to 90 days to respond to a trial by written declaration.
20- What happens if my traffic ticket is dismissed by the traffic court Judge?
You will be informed that your traffic ticket was dismissed by mail and you will receive a refund check for the bail amount in approximately 30 to 60 days.
21- What happens if my traffic ticket is not dismissed by the traffic court judge?
You will be informed that your traffic ticket was not dismissed by mail. If you are dissatisfied with the traffic Court's decision, you have the right to a new trial (Trial De Novo). In order to obtain a new trial, a request for a new trial must be filed within 20 days of the date of the decision letter.
22. What happens in a California traffic court trial?
You get to present your case all over again to a new judge. Most likely you will get a different Judge than the one who reviewed your Trial by Written Declaration. The Judge will also hear from the officer and make a decision.
23- Do I need a California traffic ticket lawyer to beat traffic tickets in traffic court?
You might expect most traffic ticket attorneys to say you cannot beat traffic tickets without the help of a traffic ticket attorney. A traffic ticket attorney's fee will often outweigh the fine and the impact on the insurance rate for a traffic infraction ticket. If you are dead set on using a traffic ticket attorney, you must be prepared to spend more money (than our minimal flat fee rate) to have an attorney appear in court for you.
24. If the officer makes a single mistake on the traffic ticket will the traffic ticket be dismissed?
A traffic ticket should be seen as an accusatory instrument and a basis for prosecution that must be factually valid. Clerical mistakes, such as a wrong number or wrong order of a person's name, are usually overlooked.


Trial By Written Declaration as seen on