Fight All California Traffic Tickets
Get It Dismissed Or 100% Money Back
No Court Appearance Necessary
No Hidden Fees Whatsoever
Get It Done Fast & Easy / Risk Free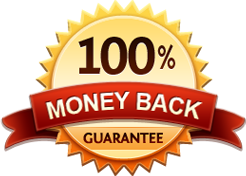 CA Cell Phone Ticket
Get It Dismissed Or 100% Money Back
No Court Appearance Necessary
No Hidden Fees Whatsoever
Get It Done Fast & Easy / Risk Free

How to Fight 21461a vc Fine in California | Driver Failure to Obey Signs/Signals | Fine Amount for 21461a vc $238 | DMV Point is 1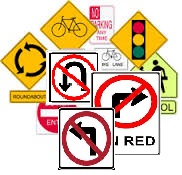 An officer may issue a ticket for violation of 21461a vc if a driver disobeys any traffic control device such as; traffic signal, traffic sign or any pavement markings. 21461a vc tickets are issued for violating a left turn sign or a U-turn sign or for crossing over a certain pavement marking. Another example of 21461a vc ticket may be for going straight through an intersection from a right turn only lane. If you were cited for 21461a vc and you have decided to fight your traffic ticket, we can help. All you need to do is to sign up for our service and send us a copy of your traffic ticket. We will help you fight your ticket with a trial by written declaration which does not require for the defendant to appear in court. We will do all the paperwork for you so you do not have to waste time and money going to court.
21461a vc - It is unlawful for a driver of a vehicle to fail to obey a sign or signal defined as regulatory in the federal Manual on Uniform Traffic Control Devices, or a Department of Transportation approved supplement to that manual of a regulatory nature erected or maintained to enhance traffic safety and operations or to indicate and carry out the provisions of this code or a local traffic ordinance or resolution adopted pursuant to a local traffic ordinance, or to fail to obey a device erected or maintained by lawful authority of a public body or official.
21461b vc - Subdivision (a) does not apply to acts constituting violations under Chapter 9 (commencing with Section 22500) of this division or to acts constituting violations of a local traffic ordinance adopted pursuant to Chapter 9 (commencing with Section 22500).


Trial By Written Declaration as seen on