Fight All California Traffic Tickets
Get It Dismissed Or 100% Money Back
No Court Appearance Necessary
No Hidden Fees Whatsoever
Get It Done Fast & Easy / Risk Free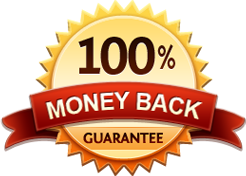 CA Cell Phone Ticket
Get It Dismissed Or 100% Money Back
No Court Appearance Necessary
No Hidden Fees Whatsoever
Get It Done Fast & Easy / Risk Free

How to Beat 2815 vc Fine In California | 2815 vc Fine - Failure to Obey School Crossing Guard | Fine Amount $285.00 | DMV Point 1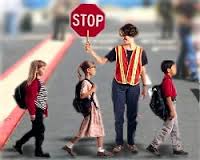 To avoid paying for Section 2815 vc fine drivers are required to stop upon approaching a crossing guard on the street with a clearly displayed stop sign. After coming to a complete stop, drivers must stopped until the Crossing Guard steps back onto the sidewalk and no longer displays the stop sign. This provides for the safest method of crossing pedestrians that may not be visible to drivers.
What is the proper conduct for drivers near a crossing guard with a stop sign under 2815 vc?
Come to a complete stop behind the crosswalk line
Do not inch forward until the Crossing Guard has exited the street completely, even if the crossing guard is no longer in front of your vehicle
California Vehicle Code (CVC) 2815 requires drivers to remain stopped until the Crossing Guard and children reach a point of safety from one side walk to the sidewalk on the opposite side
What is the proper conduct for pedestrians near a crossing guard with a stop sign under 2815 vc?
Before stepping off the curb, wait on the sidewalk for the Crossing Guard to stop traffic and signal that it is safe to cross in the crosswalk. Remember they are there for your safety
Follow Crossing Guards signals; hand signals and a whistle; one toot is for the drivers to stop and two toots release pedestrians to cross
Crossing Guards are assigned to regulate traffic flow as well as cross pedestrians at safe opportunities, so it is important that everyone follow their direction
Do not teach your children to cross in the middle of the street
In certain situations, due to confusion of a busy street or other mitigating circumstances drivers may be issued a traffic ticket for 2815 vc. It is very likely that a properly prepared defense statement based on the street geometry, visibility of the location and the conduct of the crossing guard could beat a ticket for 2815 vc. This violation could result in a DMV point on a driver's record and have adverse impacts on the driver's insurance rate. Therefore, it is highly advisable to fight tickets for 2815 vc to keep the DMV point off the record. If you have decided to fight and avoid the 2815 vc fine, you have come to the right place. We can help you fight your ticket for 2815 with a trial by written declaration which does not even require a court attendance by you. Just sign up for our service and let us help you beat your ticket for 2815 vc.
2815 vc - Any person who shall disregard any traffic signal or direction given by a non-student school crossing guard, appointed pursuant to Section 21100, or authorized by any city police department, any board of supervisors of a county, or the Department of the California Highway Patrol, when the guard is wearing the official insignia of such a school crossing guard, and when in the course of the guard's duties the guard is protecting any person in crossing a street or highway in the vicinity of a school or while returning thereafter to a place of safety, shall be guilty of an infraction and subject to the penalties provided in Section 42001.1.


Trial By Written Declaration as seen on