Fight All California Traffic Tickets
Get It Dismissed Or 100% Money Back
No Court Appearance Necessary
No Hidden Fees Whatsoever
Get It Done Fast & Easy / Risk Free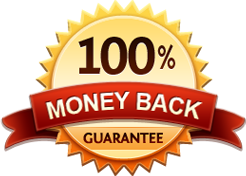 CA Cell Phone Ticket
Get It Dismissed Or 100% Money Back
No Court Appearance Necessary
No Hidden Fees Whatsoever
Get It Done Fast & Easy / Risk Free

2FixYourTrafficTicket Review
For 2FixYourTrafficTicket review you may choose to go to trustlink or Business Consumer Alliance or the Better Business Bureau or the testimonials on this website to see legitimate reviews. The reason we say legitimate reviews is that we have many great reviews but at the same time we have a few bad reviews.
One good strategy to evaluate a review site to keep in mind that it is virtually impossible to satisfy all of the people all of the time. Therefore, it is highly likely that there would be complaints against even the best operated companies. With that idea in mind one should also read the details of each complaint to see whether the nature of the complaint even makes sense. At the end, one must use sound judgement to select a company to for their needs.
Many websites provide a portal for placing reviews and complaints about brick and mortar businesses or online businesses. These reviews are very useful to consumers who want to rely on another person's experience with a particular business as far as quality of offered merchandise or services. Unfortunately, many of these websites have become a portal for competitors to place false complaints or place great reviews about their own business. This has caused a lot of confusion to consumers as far as who to trust when reading reviews placed on a website.


Trial By Written Declaration as seen on