Fight All California Traffic Tickets
Get It Dismissed Or 100% Money Back
No Court Appearance Necessary
No Hidden Fees Whatsoever
Get It Done Fast & Easy / Risk Free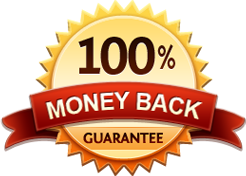 CA Cell Phone Ticket
Get It Dismissed Or 100% Money Back
No Court Appearance Necessary
No Hidden Fees Whatsoever
Get It Done Fast & Easy / Risk Free

80 mph Speeding Ticket Cost?
When assessing an 80 mph speeding ticket cost you would need to take into account a number of various costs in addition to the cost of the fine. But before we get into the additional cost of a speeding ticket, here is a table that shows the approximate fine amount based on the number of mph over the speed limit:

Keep in mind that the final amount of the speeding ticket fine may vary based on the fees that local jurisdictions may add. However, as an example this table is a good place to start to approximate how much the speeding ticket fine would be.
Lets say if you are accused violating California Vehicle code 22356 (b) for driving at 80 mph in a 70 mph zone, then you were allegedly 10 mph over the speed limit. Therefore you would fall within the 1-15 mph over the speed limit and your fine would approximately be $238. Now, let's assume that you plead guilty to the accusation and just pay the fine of $238 you need to be aware of the fact that the $238 is not the total cost of the speeding ticket. The reason for this is that a speeding ticket in California will put a 1 point violation on your DMV record and there is cost associated with the DMV point. At the time of renewing your auto insurance, your insurance company may run your DMV record to see if you are considered a safe driver in order to determine your insurance premium. If you have a DMV point in your record, then it is possible that you insurance rate will increase. In some cases the increase in the insurance may go on for more than 2 or 3 years and it could add up to well over $1000 depending on various factors. This is an example of the true assessment of 80 mph speeding ticket cost.
Should you chose to go to traffic school to keep the DMV point off your record, then you would need to pay the traffic school court fee as well as the traffic school course which could add another $100 to $200 to your total cost.


Trial By Written Declaration as seen on