Fight All California Traffic Tickets
Get It Dismissed Or 100% Money Back
No Court Appearance Necessary
No Hidden Fees Whatsoever
Get It Done Fast & Easy / Risk Free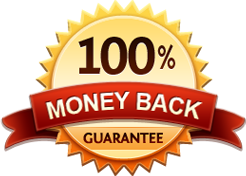 CA Cell Phone Ticket
Get It Dismissed Or 100% Money Back
No Court Appearance Necessary
No Hidden Fees Whatsoever
Get It Done Fast & Easy / Risk Free

GET HELP TO FIGHT SPEEDING TICKETS, RED LIGHT CAMERA TICKETS OR ANY TYPE OF TRAFFIC TICKETS | 2 Fix Your Traffic Ticket
Our traffic ticket staff at 2 fix your traffic ticket have many years of experience in preparing documents for our clients to file with California traffic courts for Vehicle Code violations such as; speeding tickets, red light camera tickets and all other types of traffic tickets for infractions. Most of our business is by referral and word of mouth from satisfied clients. Therefore, we take our customer service very seriously.
We are determined to help prevent the abuse of law-abiding drivers who feel they were unjustly cited for speeding tickets or red light camera tickets or any other type of traffic tickets as a result of substandard or negligent traffic engineering practices or merely for the sole purpose of generating revenue.
We have compiled a lot of free information on this website regarding traffic tickets. There are also a lot of information such as a list of red light camera intersections within various cities in California, contact information for California traffic courts by county and an explanation of advantages and disadvantages for choosing traffic school.
For your convenience, we have created an easy sign-up process that would take you less than 10 minutes to complete. We have a Flat fee for our service. There are no additional hidden charges or add-ons whatsoever.
So, if you have decided to fight a traffic ticket using a trial by written declaration we can help prepare all your documents for you. All you would have to do is to print, review and sign the documents and mail it to the court prior to your due date.


Trial By Written Declaration as seen on