Fight All California Traffic Tickets
Get It Dismissed Or 100% Money Back
No Court Appearance Necessary
No Hidden Fees Whatsoever
Get It Done Fast & Easy / Risk Free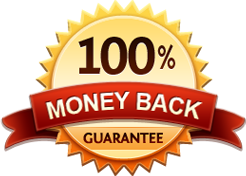 CA Cell Phone Ticket
Get It Dismissed Or 100% Money Back
No Court Appearance Necessary
No Hidden Fees Whatsoever
Get It Done Fast & Easy / Risk Free

Alhambra Court in Los Angles County Superior Court
Northeast District
Alhambra Court Address:
150 West Commonwealth Ave.
Alhambra, CA 91801
HOURS OF OPERATION - The Alhambra court is open from 8:15 am to 4:30 pm, Monday through Friday, except court holidays.
PARKING - There is a pay parking lot to the south side of the courthouse.
FOOD SERVICES - A snack bar is inside the courthouse, and there are several food establishments within walking distance.
Alhambra Court Office/Service Information Hours Location Phone:
Administrator (626) 308-5309
Court Manager (626) 308-5309
District Administrator (626) 356-5691
Judicial Secretary (626) 308-5309 fax (626) 570-4667
Alternate Public Defender ROOM 406 (626) 308-7070
Criminal CLERK'S OFFICE FLOOR 2 (626) 308-5530
District Attorney FLOOR 1 (626) 308-5302
Health Office FLOOR 1 (626) 308-5306
Interpreter Services (626) 308-5200
Pre-Trial Services FLOOR 1 (626) 308-5572
Probation Officer FLOOR 1 (626) 308-5278
Public Defender FLOOR 1 (626) 308-5324
Sheriff Department FLOOR 1 (626) 308-5311
Small Claims CLERK'S OFFICE FLOOR 2 (626) 308-5521 fax(626) 943-8552
Alhambra Court Schedules
Small Claims Trials and Hearings Mon - Fri 8:30 am - 1:30 pm DEPT NE2
Criminal Mon - Fri 8:30 am DEPTS 1, 4, 5, T, W, and X


Trial By Written Declaration as seen on