Fight All California Traffic Tickets
Get It Dismissed Or 100% Money Back
No Court Appearance Necessary
No Hidden Fees Whatsoever
Get It Done Fast & Easy / Risk Free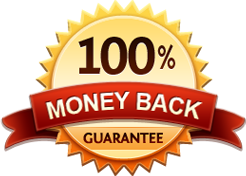 CA Cell Phone Ticket
Get It Dismissed Or 100% Money Back
No Court Appearance Necessary
No Hidden Fees Whatsoever
Get It Done Fast & Easy / Risk Free

Atlantic Boulevard and Telegraph Road Red Light Camera Ticket in Commerce
Atlantic Boulevard and Telegraph Road create a three-legged wide intersection with multiple lanes of traffic from all approaches. The red light camera enforcement at this location is in the southbound and westbound directions. The speed limit on Telegraph road is 45 mph and the speed limit on Atlantic Boulevard is 35 mph. Therefore, the minimum yellow clearance time for each of these roadways must be in compliance with the requirements based on the speed limit of each roadway. The following table shows the minimum yellow clearance time based on the speed:
If you have a 21453 a vc or 21453 c vc red light camera ticket at Atlantic and Telegraph in Commerce and if you want to fight your ticket with a trial by written declaration, we can help you do that. Just signup for our service by following the instructions on our website and we will start working on your documents as soon as we receive your order.
It is important to note that the Cities in California are required to post red light camera enforcement signs at or near the intersections where automated enforcement systems are installed. These signs are intended to warn the drivers about the cameras at the intersection. So it may be prudent to take a look at the intersection to see if the signs are installed and if they are visible to oncoming traffic.


Trial By Written Declaration as seen on