Fight All California Traffic Tickets
Get It Dismissed Or 100% Money Back
No Court Appearance Necessary
No Hidden Fees Whatsoever
Get It Done Fast & Easy / Risk Free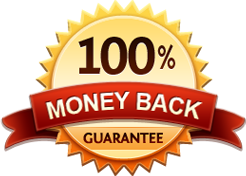 CA Cell Phone Ticket
Get It Dismissed Or 100% Money Back
No Court Appearance Necessary
No Hidden Fees Whatsoever
Get It Done Fast & Easy / Risk Free

Beat Red Light Camera ticket Auburn Boulevard and Antelope Road in Citrus Heights
The City of Citrus Heights has been enforcing red light violations at the intersection of Auburn Boulevard and Antelope Road. If you see a bright flash at this intersection it means that the red light camera flash was activated to capture images of the driver and the vehicle if the vehicle entered the intersection while the light was red. Normally red light camera tickets are issued for violations of 21453 a vc or 21453 c vc. This type of traffic ticket carries 1 DMV point and comes with a $500 fine (approx.) price tag. But the cost of a red light camera ticket at Auburn Boulevard and Antelope Road may be a lot more than the fine amount. Mainly due to the impact of a point on the driving record which may result in an increase in auto insurance rate.
The City has installed red light camera enforcement signs at this intersection to inform drivers about the automated system. These signs are required to be placed in visible locations so that drivers can see the signs at the intersection. The traffic signal timing should also adhere to the minimum yellow time requirement based on the speed of the roadway. Below is the minimum yellow clearance time requirement:
If you would like our help to fight your red light camera ticket with a trial by written declaration just sign up for our service and let us save you time and money.


Trial By Written Declaration as seen on