Fight All California Traffic Tickets
Get It Dismissed Or 100% Money Back
No Court Appearance Necessary
No Hidden Fees Whatsoever
Get It Done Fast & Easy / Risk Free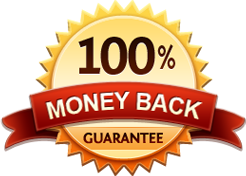 CA Cell Phone Ticket
Get It Dismissed Or 100% Money Back
No Court Appearance Necessary
No Hidden Fees Whatsoever
Get It Done Fast & Easy / Risk Free

Beat Red Light Ticket at Antelope Road and Garden Gate Drive in Citrus Heights
So you got one of those red light camera tickets at Antelope Road and Garden Gate Drive in Citrus Heights. It is not a good feeling when you open the mail and there you are in a photograph at an intersection and it is you car and your license plate as well. Then, you find out the fine amount os about $500 and a red light ticket can impact your insurance premium. Well don't lose hope you have options.
The red light enforcement cameras at Antelope Road and Garden Gate Drive are installed on Antelope Road. There are SR-56 signs installed at the traffic signals on all approaches to the intersection. These signs are installed to inform drivers about the automated enforcement. Also, it is important to note that the traffic signal timing at this location must adhere to the minimum yellow clearance time requirement as outlined in the following table:
If you have decided to fight your red light ticket for 21453 a vc with a trial by written declaration, we can help you. We can prepare all your documents for you so you do not have to waste time filling out court forms.


Trial By Written Declaration as seen on