Fight All California Traffic Tickets
Get It Dismissed Or 100% Money Back
No Court Appearance Necessary
No Hidden Fees Whatsoever
Get It Done Fast & Easy / Risk Free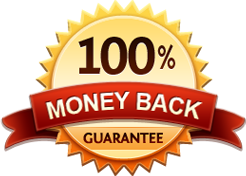 CA Cell Phone Ticket
Get It Dismissed Or 100% Money Back
No Court Appearance Necessary
No Hidden Fees Whatsoever
Get It Done Fast & Easy / Risk Free

Beat SR 99 speeding ticket for 22356 b vc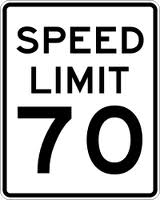 The speed limit along various segments of the SR-99 Freeway is 70 mph. We have collected information on these segments along the SR-99 where the maximum speed limit is increased to 70 mph. The Department of Transportation may, based on a traffic and engineering study, increase the maximum speed limit to 70 mph. The information in the following table shows the segments of the SR-99 Freeway with the 70 mph. Speed enforcement for exceeding the speed limit of 70 mph results in speeding tickets that are issued for violation of California Vehicle code section 22356 b vc. If you have a speeding ticket and if you have decided to fight your speeding ticket using a trial by written declaration, we can help you do that. All you need to do is to signup for our service and let us start to prepare your documents for you. As you may have read your options to contest a speeding ticket on the backside of the citation, a trial by written declaration is one of these option. A trial by declaration is a process that does not require for the defendant to appear in traffic court to fight the speeding ticket. This process is done all through the mail. Please note that the information in the tables below may change over time as the State may make adjustments as the become needed.
Beat SR 99 speeding ticket for 22356 b vc
Highway Name
Speed Limit
Segment
State Route 99
70 mph
Route 5 to Bakersfield - in Kern County from Route 5 to Panama Lane.
70 mph
Bakersfield to Visalia - in Kern and Tulare Counties from Olive Drive to Route 198.
70 mph
Visalia to Fresno - in Tulare and Fresno Counties from North Goshen to Orange Avenue.
70 mph
Fresno to south of Madera - in Fresno and Madera Counties from Herndon Canal to 0.1 mile south of the junction of Route 145.
Speeding Ticket Fines in California 2014

| | | | |
| --- | --- | --- | --- |
| Violation Code | | Total Fine | DMV Point |
| 22349 a vc | Speeding 1- 15 mph over 65 mph limit | $229 | 1 |
| 22349 a vc | Speeding 16 - 25 mph over 65 mph limit | $352 | 1 |
| 22349 a vc | Speeding more than 26 mph over 65 mph limit | $469 | 1 |
| 22349 b vc | Speeding 1- 15 mph over 55 mph limit | $229 | 1 |
| 22349 b vc | Speeding 16 - 25 mph over 55 mph limit | $352 | 1 |
| 22349 b vc | Speeding more than 26 mph over 55 mph limit | $469 | 1 |
| 22350 vc | Unsafe Speed for prevailing conditions 1-15 mph over limit | $229 | 1 |
| 22350 vc | Unsafe Speed for prevailing conditions 16-25 mph over limit | $352 | 1 |
| 22350 vc | Unsafe Speed for prevailing conditions more than 26 mph over limit | $469 | 1 |
| 22356 b vc | Speeding 1- 15 mph over 70 mph limit | $229 | 1 |
| 22356 b vc | Speeding 16 - 25 mph over 70 mph limit | $352 | 1 |
| 22356 b vc | Speeding more than 26 mph over 70 mph limit | $469 | 1 |


Trial By Written Declaration as seen on