Fight All California Traffic Tickets
Get It Dismissed Or 100% Money Back
No Court Appearance Necessary
No Hidden Fees Whatsoever
Get It Done Fast & Easy / Risk Free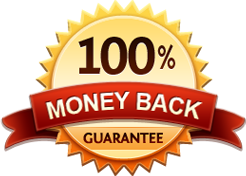 CA Cell Phone Ticket
Get It Dismissed Or 100% Money Back
No Court Appearance Necessary
No Hidden Fees Whatsoever
Get It Done Fast & Easy / Risk Free

Benedict Canyon Drive and Sunset Boulevard Red light Camera Ticket
A red light camera ticket at the intersection of Sunset Boulevard and Benedict Canyon Drive for 21453 a vc may be contested with a trial by written declaration. A trial by written written declaration does not require for the defendant to appear in court. It is all done through the mail. The defense statement is mailed to the court and the court replies with the verdict by mail. If you would like our help to prepare your documents for you, just signup for our service.
As far as the operation of the red light cameras at the intersection of Sunset and Benedict Canyon, the traffic signal timing at this location should adhere to the requirements for the minimum yellow clearance time according to the speed limit of the roadway. In this case the red light cameras are installed in the northbound and southbound directions on Benedict Canyon Drive. Therefore, the yellow clearance time should be set based on the speed limit on Benedict Canyon.
There are advanced signs on Benedict Canyon to notify drivers about the red light cameras on this roadway. These signs are required for so that drivers are aware of the automated enforcement at the intersection.


Trial By Written Declaration as seen on