Fight All California Traffic Tickets
Get It Dismissed Or 100% Money Back
No Court Appearance Necessary
No Hidden Fees Whatsoever
Get It Done Fast & Easy / Risk Free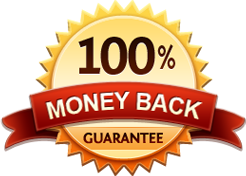 CA Cell Phone Ticket
Get It Dismissed Or 100% Money Back
No Court Appearance Necessary
No Hidden Fees Whatsoever
Get It Done Fast & Easy / Risk Free

Beverly Hills Court in Los Angeles Superior Court
West District
Beverly Hills Court
9355 Burton Way
Beverly Hills, CA 90210
If you have a traffic ticket that was assigned to the Beverly Hills Court, you need to contact the court prior to your due date and inform the court how you are going to handle the case. There are several options available to you such as:
Plead guilty and pay the ticket (bad option, will put a point on your DMV record )
Pay the fine and request traffic school (Will mask the DMV point but you must pay the fine and the non-refundable court traffic school fee)
Contest the ticket (If you win you would not have to pay anything and there will be no DMV point on your record, if you lose you may still request the court to allow you to attend traffic school)
Overall it is always a good idea to either do traffic school (if you are eligible) or fight the traffic ticket. Either way we can help you. If you decide to fight your traffic ticket, we can help you with a process called trial by written declaration which does not require for you to go to court. If you choose traffic school you would need find a traffic school after you contact the court.
Traffic Directory
Sheriff Department FLOOR 1 (310) 288-1381
Traffic LOBBY FLOOR 1 (310) 288-1307
Traffic Automated Phone Help Handles non Juvenile matters Mon - Fri 5:00 am - 10:30 pm Sat 7:00 am - 7:00 pm Sun 7:30 am - 7:00 pm (213) 742-6648
HOURS OF OPERATION - The courthouse is open from 8:30 am to 4:30 pm, Monday through Friday, except court holidays.
PARKING - Parking is $8.00 and metered street parking is available on the surrounding streets.


Trial By Written Declaration as seen on