Fight All California Traffic Tickets
Get It Dismissed Or 100% Money Back
No Court Appearance Necessary
No Hidden Fees Whatsoever
Get It Done Fast & Easy / Risk Free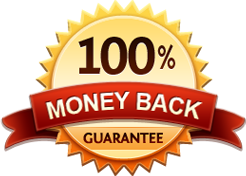 CA Cell Phone Ticket
Get It Dismissed Or 100% Money Back
No Court Appearance Necessary
No Hidden Fees Whatsoever
Get It Done Fast & Easy / Risk Free

Burbank Court in Los Angeles County Superior Court
North Central District
Burbank Court
300 East Olive Avenue
Burbank, CA 91502
Make sure to contact the court regarding your traffic ticket prior to your due date as indicated on the bottom portion of your traffic ticket by the officer. If you miss your appearance date, you will be assessed an additional $300 as civil assessment for a failure to appear which is also a misdemeanor. The good news is that if you have a traffic ticket, you have options available to you such as; fighting the ticket or requesting to go to traffic school as long as you meet the eligibility requirements for traffic school. If you receive a courtesy notice from the Burbank Court, the notice will indicate the traffic ticket fine amount and the amount of the non-refundable court fee for traffic school.
Remember if you choose traffic school, you must still pay the fine as well as the court fee for traffic school. However, if you contest your ticket and beat it you will not have to pay anything to the court. There is not additional penalty if you fight your ticket and lose. As a result, you may seriously consider fighting the ticket as opposed to taking traffic school from the get go. We can help you fight your ticket with trial by written declaration.
Burbank Traffic Court Telephone Hours: 8:30 - 10:30 am & 1:30 - 3:30 pm
Burbank Traffic Court Telephone number: (818) 729-8911
Traffic Automated Phone Help (213) 742-1928 Handles non Juvenile matters Mon - Fri 5:00 am - 10:30 pm, Sat 7:00 am - 7:00 pm, Sun 7:30 am - 7:00 pm
Traffic Arraignments Mon - Fri 8:30 am DEPT 003
Traffic Trials Mon - Fri 10:30 am only DEPT 003
HOURS OF OPERATION - The Burbank court is open from 8:30 am to 4:30 pm, Monday through Friday, except court holidays.
PARKING - Three hours parking is available in the parking structure.
FOOD SERVICES - There are vending machines in the Clerk's Office lobby on the 1st floor and in the jury assembly room on the 2nd floor for jurors only.


Trial By Written Declaration as seen on