Fight All California Traffic Tickets
Get It Dismissed Or 100% Money Back
No Court Appearance Necessary
No Hidden Fees Whatsoever
Get It Done Fast & Easy / Risk Free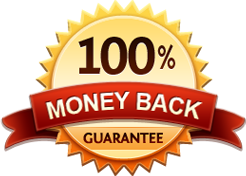 CA Cell Phone Ticket
Get It Dismissed Or 100% Money Back
No Court Appearance Necessary
No Hidden Fees Whatsoever
Get It Done Fast & Easy / Risk Free

THE CALIFORNIA HIGHWAY PATROL (CHP) SEAT BELT TICKETS Click It or Ticket California Statewide Seat Belt Campaign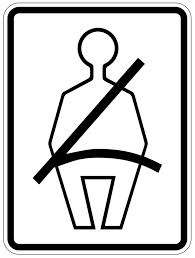 Traffic collisions take the lives of thousands of people each year. Most of those who die on the road are not buckled up. During the 2008 Memorial Day weekend, the CHP and law enforcement agencies across the state joined in the national Click It or Ticket safety belt enforcement campaign to ticket drivers and passengers for not being buckled up. Since the Click It or Ticket program was implemented in 2005, it continues to be the most successful seat belt enforcement campaign, resulting in seat belt use increasing from 90.4 percent in 2004 to 95.7 percent in 2008.
The Click It or Ticket campaign has been a cooperative enforcement and education effort between the CHP, OTS, Caltrans, Department of Alcoholic Beverage Control, and Department of Motor Vehicles. The program emphasized restraint laws by providing promotional and educational materials at various CHP venues throughout the state. Enhanced seat belt enforcement periods reduced the number of fatalities and injuries resulting from collisions in which the victims were not in compliance with seat belt restraint laws.
California has a primary seat belt law which allows violators to be stopped for seat belt noncompliance alone. State law requires every passenger in the car, including the driver, wear a seat belt at all times. Tickets for seat belt violations range from $80-$91 for adults. When children under 16 are not properly secured in a vehicle, the parent or driver can receive one "point count" on their driving record, with a fine of $330 to $401 on a first seat belt offense and $795 to $971 on a second offense.
There are few instances where under certain circumstances a driver or a passenger may be exempt from wearing a seat belt. We have listed a few examples of the exemptions on this page. If you think you have been issued a seat belt ticket without taking into account the exemption that may apply to you, we can help you fight seat belt tickets.

The seat belt law is very clear when it comes to wearing a seat belt in California with a few exceptions. A common question that comes up is for people with certain medical problems that prevent them from wearing a seat belt. In these situations, a licensed medical doctor must have made the determination for the patient to be exempt from wearing a seat belt. However, it is critical to emphasize the importance of wearing seat belts to enhance safety despite a medical condition.
Another common question regarding the seat belt law pertains to taxi cab drivers.
Is the taxi driver exempt from wearing a seat belt?
Are passengers in a taxi required to wear seat belts?

Section 27315(d)(1) CVC, Mandatory Seat Belt Law, states in part: a "person may not operate a motor vehicle on a highway unless that person and all passengers 16 years of age or older are properly restrained by a safety belt. This section does not apply to a taxi driver with a fare-paying passenger engaged in transportation while on city streets. There are no exemptions for the driver while on the freeway, no matter how short the distance." The unbelted passenger is also in violation of 27315(e) CVC, Mandatory Seat Belt Law.
CHILD SAFETY SEAT PROGRAMS
In 2008, motor vehicle crashes claimed the lives of more than 1,670 child passengers. Riding unrestrained or not properly restrained is the greatest risk factor for death and injury among child occupants of motor vehicles. The State of California and the CHP view this statistic as unacceptable. Child passenger safety is a major priority for both the state and the CHP. The CHP outreach efforts address this priority by promoting child safety seat fitting events in communities throughout the state.
Using the CHP's certified technicians, the CHP is able to provide a variety of services at these events including:
Checking the child safety seat to see that it has been properly installed.
Removal and inspection of the child safety seat for damage or to diagnose problems.
Ensuring the child safety seat is not a recalled model.
Getting information about child riders from the vehicle owner (size and weight of child).
Ensuring the child safety seat is appropriate for the size and age of the child.
Teaching the vehicle owner the correct procedure to properly and safely install the child safety seat in his or her auto.
Showing the parent or caregiver how to secure the child in the seat.
Discussing other vehicles and safety seats they own, and provide instructions to repeat the correct procedure with other seats or when installing the seat in other cars.
The CHP has NHTSA-certified technicians, and NHTSA-certified instructors who conduct these safety checks and also routinely give training to other agencies. The public can make an appointment for a fitting during business hours and public presentations are given on a monthly basis at most fitting stations.


Trial By Written Declaration as seen on