Fight All California Traffic Tickets
Get It Dismissed Or 100% Money Back
No Court Appearance Necessary
No Hidden Fees Whatsoever
Get It Done Fast & Easy / Risk Free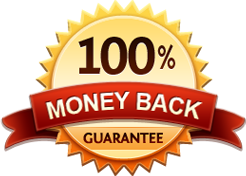 CA Cell Phone Ticket
Get It Dismissed Or 100% Money Back
No Court Appearance Necessary
No Hidden Fees Whatsoever
Get It Done Fast & Easy / Risk Free

Fight Camino Del Mar and Del Mar Heights Red Light Ticket
If you have a red light camera ticket at Camino Del Mar and Del Mar Heights for violation of 21453 a vc or 21453 c vc , and
If you would like to fight your ticket with a trial by written declaration without you having to appear in court,
We can help prepare all your trial by written declaration documents for you. All you need to do is to signup for our service and let us get started on your documents. Fighting a red light camera ticket does not have to be complicated and at the same time it could be very rewarding, if successful.
It is important to know some of the critical aspects of a red light camera operation. First, an automated red light enforcement system must accompany red light enforcement signs (SR-56) at or near the intersection where red light cameras are active. Second, to enhance the safety of an intersection the minimum yellow light clearance time must by such that a vehicle approaching the intersection at the speed limit can come to a complete and safe stop without having to slam on the brakes.
The speed limit on Camino Del Mar is 40 mph. Based on the following table provided by the California MUTCD, the minimum yellow clearance time for the speed of 40 mph must be 4.4 seconds:
As shown in the table, the higher the speed limit the longer the minimum yellow clearance time. The reason for this is simple, it takes a vehicle longer to come to a safe stop at higher speeds. At the same time, there are intersections where the minimum yellow clearance time must be increased above the time indicated in the table. Usually, the appropriate design time for the traffic signal timing can be determined using engineering judgemental for each individual intersection based a variety of factors such as; roadway vertical or horizontal curvers near an intersection.


Trial By Written Declaration as seen on