Fight All California Traffic Tickets
Get It Dismissed Or 100% Money Back
No Court Appearance Necessary
No Hidden Fees Whatsoever
Get It Done Fast & Easy / Risk Free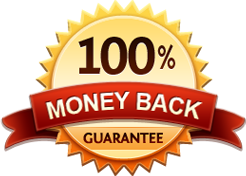 CA Cell Phone Ticket
Get It Dismissed Or 100% Money Back
No Court Appearance Necessary
No Hidden Fees Whatsoever
Get It Done Fast & Easy / Risk Free

Comedy Traffic School in California
There are many different types of traffic schools in California including comedy traffic schools. It is sometimes easier to get through a traffic school course if there is some humor in the lecture process. While humor may make it fun to get through traffic school, the most important concern with traffic school for most people is TIME.
How long does it take to complete your comedy traffic school?
It is a requirement of the California DMV for online traffic school courses to contain at least 42,500 words. The online traffic school course is designed to be equivalent to classroom courses that take 340 minutes (not including the final exam) to complete.
The computer automatically tracks your completed comedy traffic school chapters as you proceed through the program. If you decide to take a break you may log out and then sign back in. After logging back in you will be taken to the "Student Center" (table of contents) page. From that point you will continue with the course right where you left off. You'll even be able to access completed chapters for review.
How do I inform the DMV that I completed the traffic school course?
After you have successfully completed the comedy traffic school course, including passing the final exam, the automated system will electronically report the completion directly to the DMV. This process may be different for various schools.
How do I get my Completion Certificate for my records?
You will receive a "completion receipt" for your records by e-mail. If you did not provide an email address, upon request, a paper copy could be mailed to you anywhere from 5 to 10 business days following your completion. Again this may vary for each traffic school.


Trial By Written Declaration as seen on