Fight All California Traffic Tickets
Get It Dismissed Or 100% Money Back
No Court Appearance Necessary
No Hidden Fees Whatsoever
Get It Done Fast & Easy / Risk Free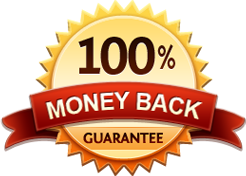 CA Cell Phone Ticket
Get It Dismissed Or 100% Money Back
No Court Appearance Necessary
No Hidden Fees Whatsoever
Get It Done Fast & Easy / Risk Free

Daly City Red Light Camera Ticket Locations
Daly City is operating red light camera for automated red light enforcement system at four intersections. These cameras are programmed to detect vehicle and capture photographic images of the vehicle and the driver if the vehicle enters the intersection while the traffic signal light is red. The cameras take two pictures of the vehicle at the intersection, a photograph of the license plate of the vehicle and a picture of the face of the driver. Once the pictures are taken the captured photographs and video, if available, are reviewed. If the decision is made to issue a red light ticket, the registered owner of the vehicle is sent a red light ticket for violation of 21453 a vc or 21453 c vc.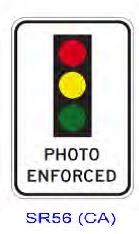 The fine amount for a red light camera ticket in Daly City is approximately $500. Red light tickets are very expensive in California. As a result, many people contest the ticket to avoid paying the hefty fine. Once way to contest a traffic ticket in California is with a process called trial by written declaration, as indicated on the traffic ticket as one of the options available to the accused person of the violation.
The Cities in California are required to inform drivers about the presence of an automated red light camera system. In most cases, signs are installed at or near the intersection where the automated enforcement is in place. The signs used for this purpose are SR-56 signs from the CA MUTCD. It is important for these signs to be clearly visible at all times to drivers. The signs are normally installed on the traffic signal posts or on a post in advance of the intersection on the side of the road.
The four intersections in Daly City are listed below:
If you have decided to fight your red light camera ticket from Daly City with a trial by written declaration and you would like our help, signup for our service and let us get started on your ticket.


Trial By Written Declaration as seen on