Fight All California Traffic Tickets
Get It Dismissed Or 100% Money Back
No Court Appearance Necessary
No Hidden Fees Whatsoever
Get It Done Fast & Easy / Risk Free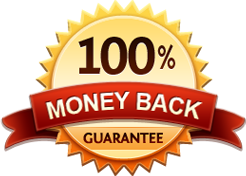 CA Cell Phone Ticket
Get It Dismissed Or 100% Money Back
No Court Appearance Necessary
No Hidden Fees Whatsoever
Get It Done Fast & Easy / Risk Free

Fight Decoto Road and Fremont Boulevard Red Light Camera Ticket
The cost for a red light camera ticket at Decoto Road and Fremont Boulevard is approximately $500. A red light violation fine is among the highest of fines in California. Some of the red light tickets are issued by the use of an automated red light system using cameras. The intersection of Decoto Road and Fremont Boulevard is equipped with this system. If you have received a red light camera ticket at his intersection in the mail and if you are considering fighting the ticket with a trial by written declaration without having to appear in court, we can help. If you signup for our service we will preapre all the documents for your trial by written declaration for violations of 21453 a vc or 21453 c vc.
The speed limit on Decoto Road and also on Fremont Boulevard is 40 mph. The reason that we have pointed the speed limit for both of these roadways is that the minimum yellow clearance time as required by the CA MUTCD must be based on the speed of the roadway at the intersection. The minimum yellow clearance time for 40 mph is 3.9 seconds. The following table indicates the yellow clearance time based on the speed limit:
The minimum yellow clearance time may also be increased beyond the minimum duration. Normally, engineering judgment should play a roll in determining the appropriate yellow time at an intersection to allow drivers ample time to come to a safe stop after the yellow time has been turned on. Also, increasing the yellow time should reduce the possibility of a driver violating a red signal.


Trial By Written Declaration as seen on